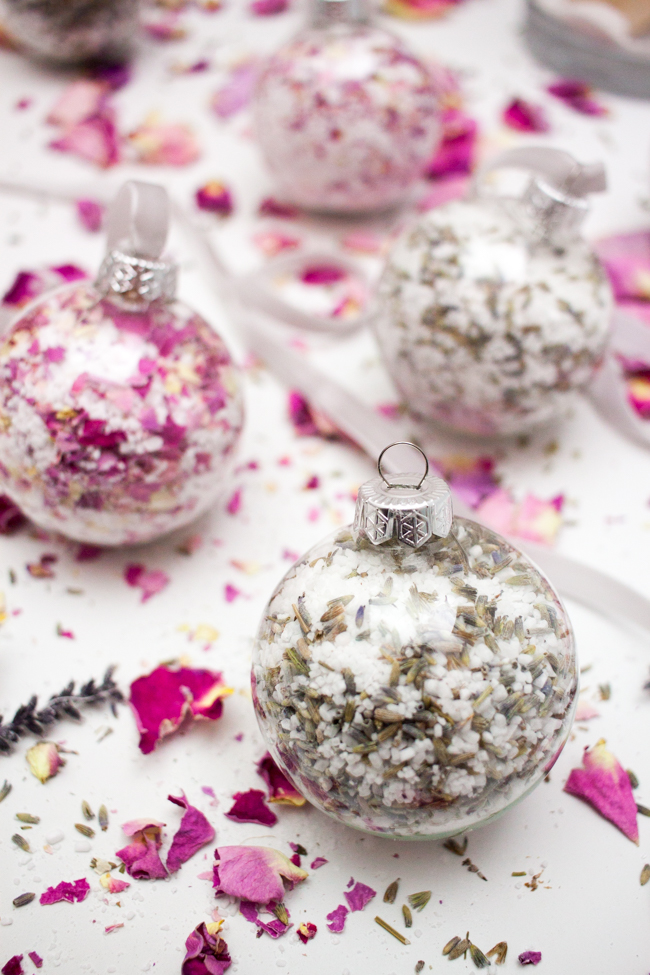 It's technically not even winter yet but I already have the winter blues. That's why I couldn't resist buying a bouquet of roses from Trader Joe's. I did a sugar scrub post earlier this year that I wanted roses for, but didn't even think to dry the petals myself. I wondered how to combine a beauty post with the holidays and came up with these bath salt ornaments.
The ornaments turned out super cute, but I would actually hang them from your tree. While taking photos, one of the tops popped off and there was salt and lavender everywhere!! They would however make adorable gifts!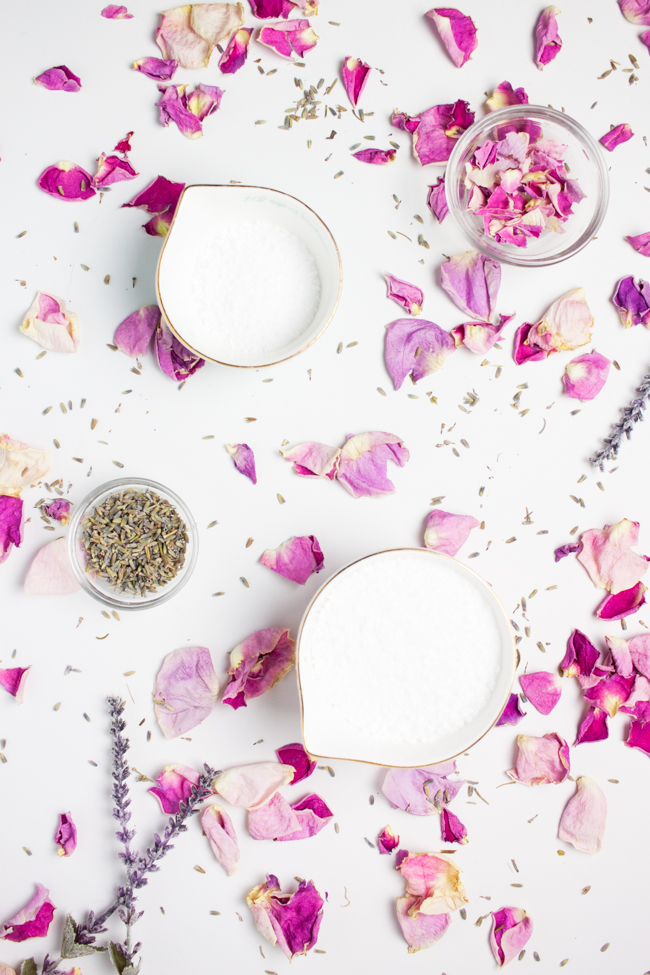 Materials:
Epsom Salt
Corse Sea Salt
Clear Ornaments
Dried Lavender
Dried Rose Petals
Essential Oils (optional)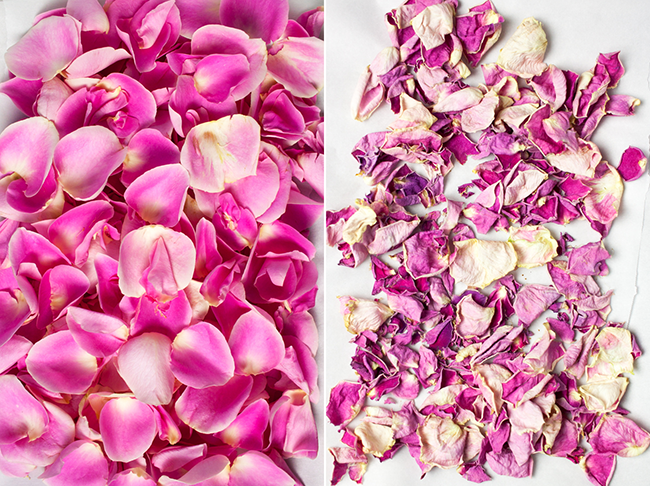 Start by drying out your rose petals by spreading them out onto a flat surface. I used a baking sheet lined with parchment paper. You probably only need 1-2 roses for this project. It took about 4-5 days for the petals to dry completely. I also tried a method of drying the petals in the microwave for 60 seconds at a time. It worked well, and I found the petals turned more purple in color.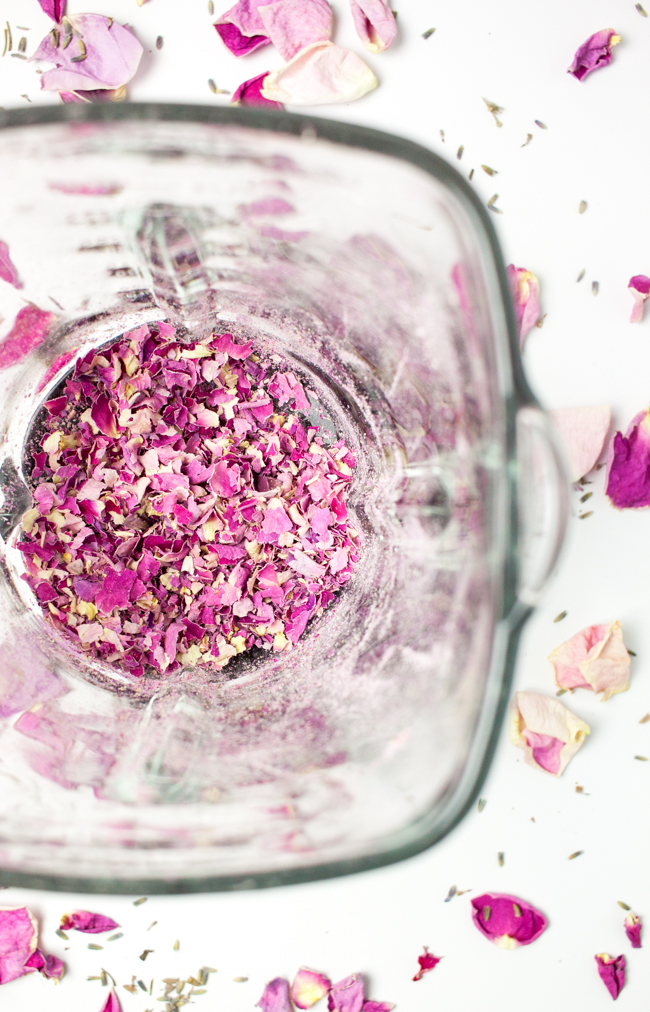 Place your dried petals into a blender or food processor and pulse until the petals resemble small confetti. You want the petals small enough to easily fit through the hole of the ornaments.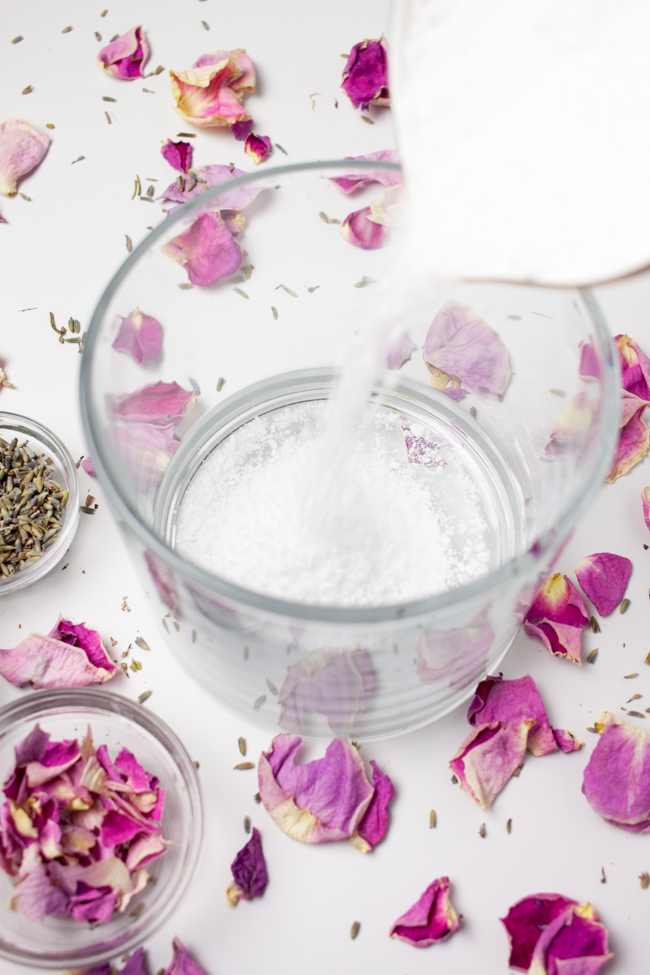 Mix together 2 parts epsom salt to one part sea salt, or whatever combination you like. I found that each ornament fit about 1 cup of salt, so for 3 ornaments, measure out 3 cups of the salt mixture.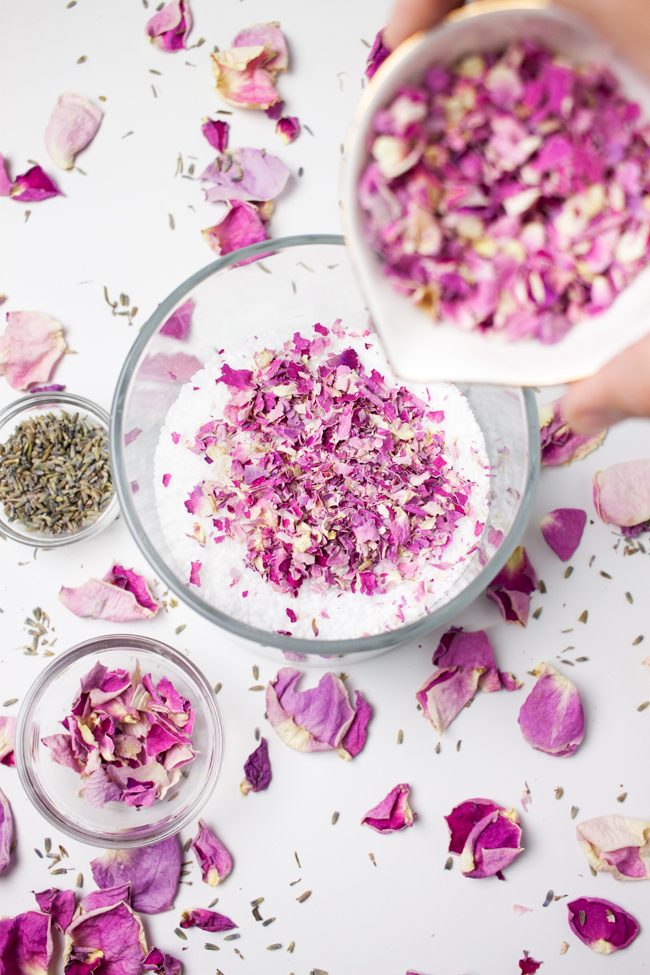 Add in your rose petals and any essentials oils.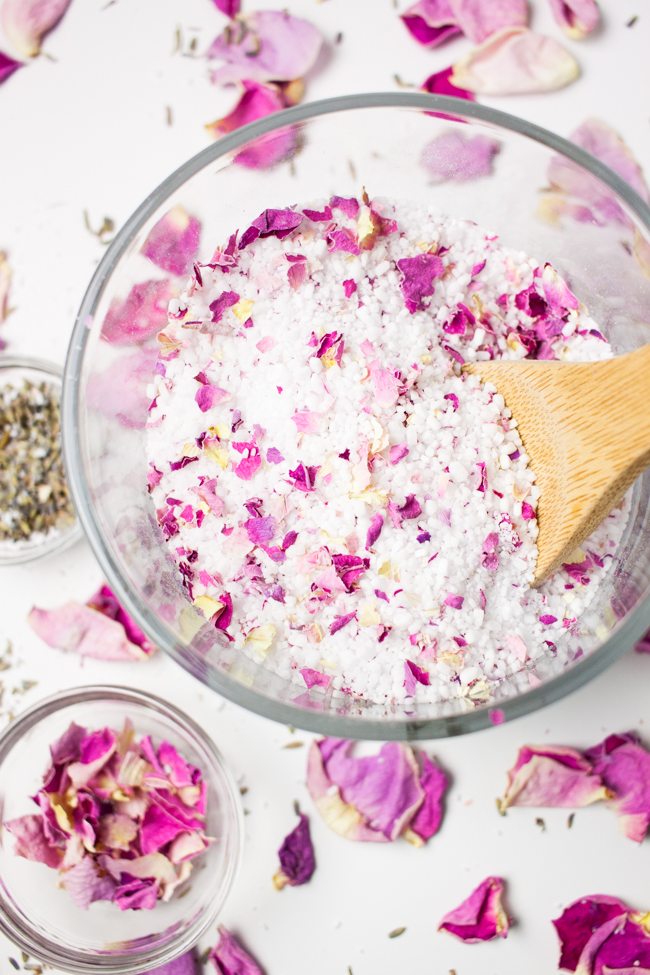 Use a wooden spoon to stir until the petals and salt are mixed well.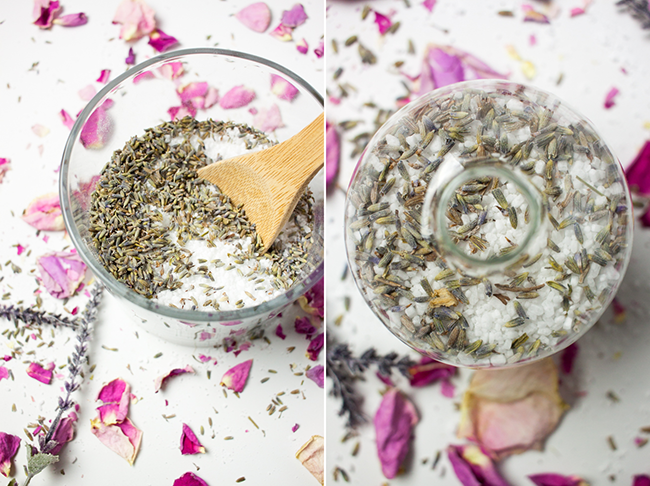 Repeat the same process with the dried lavender. Then fill your ornaments with the salt mixture. I made a make-shift funnel using some parchment paper so I wouldn't make a mess pouring the salt into such a small opening.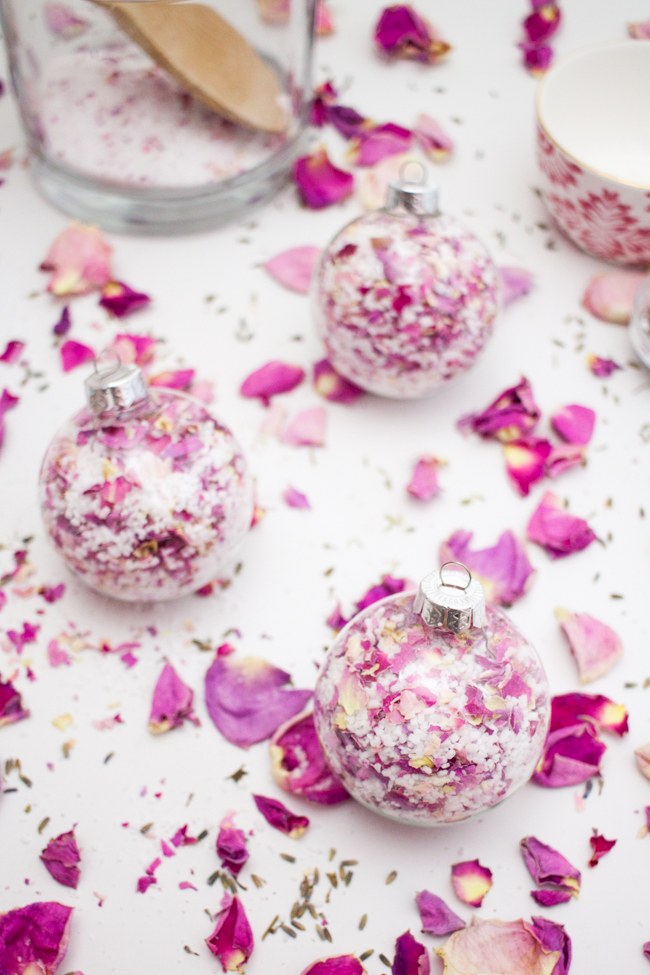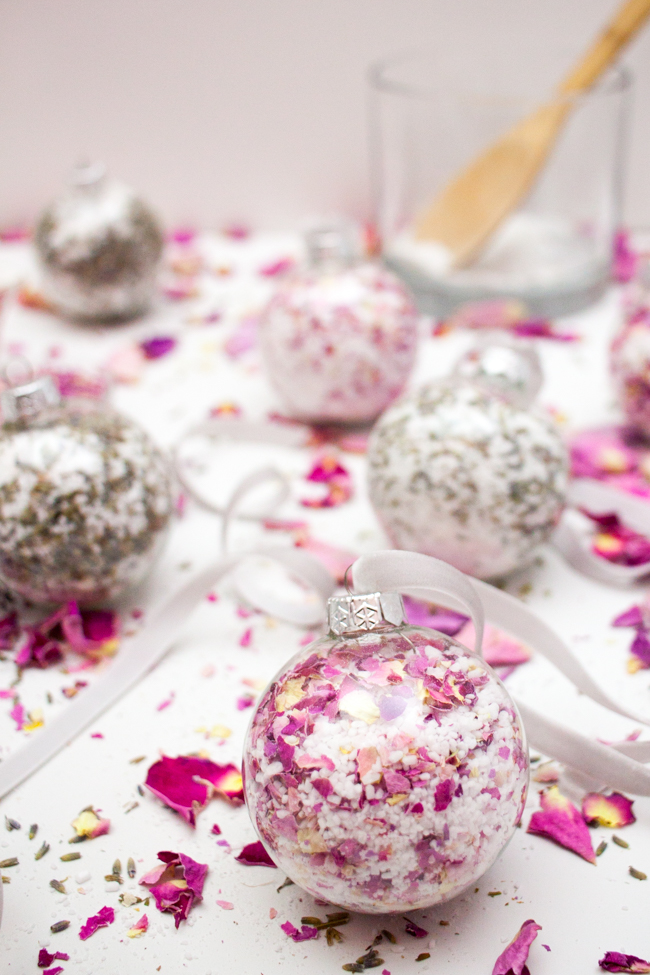 Tie a ribbon or bow on the top of the ornament for a cute and easy gift.