Hello friends, I hope your week is off to a great start. If you follow me on Instagram then you might have seen sneak peeks of these paintings. I have been having a lot of fun playing with the new Americana Premium acrylics from DecoArt. I love these paints because they offer amazing coverage from its light-fast, heavily-pigmented formula.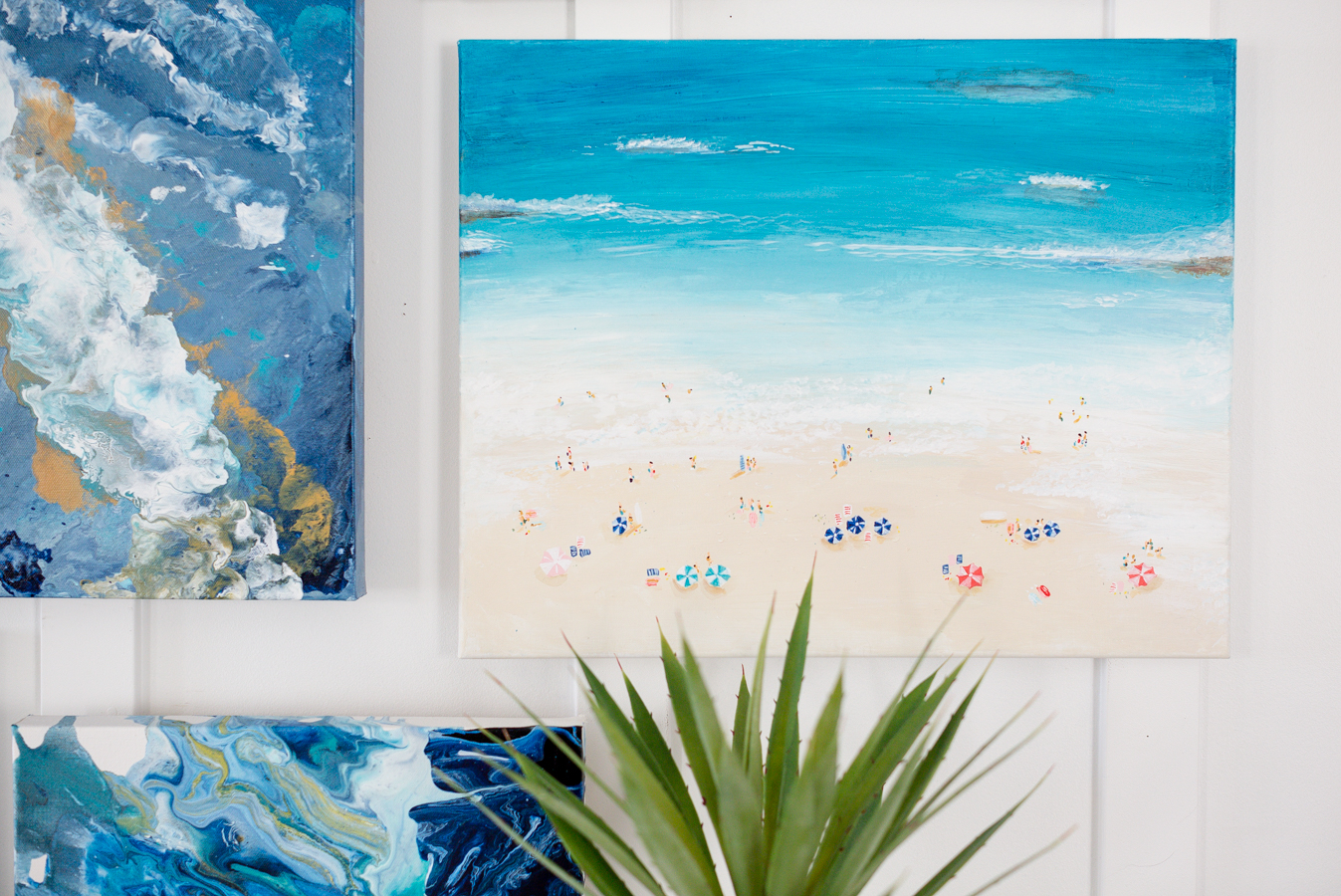 They were created to work well on canvas, and other artistic surfaces and today I wanted to share with you a fun tutorial on how to paint your own beach scene.
The beauty of this abstract is that it doesn't have to be perfect.
You will need the following colors :
Carbon Black
Prussian Blue Hue
Titan Buff
Titanium White
Cobalt Teal Hue
Cobalt Turquoise Hue
Pyrrole Red
Raw Sienna
Canvas (I used a 16 x20)
Palette knife
Large flat brush
Small round brush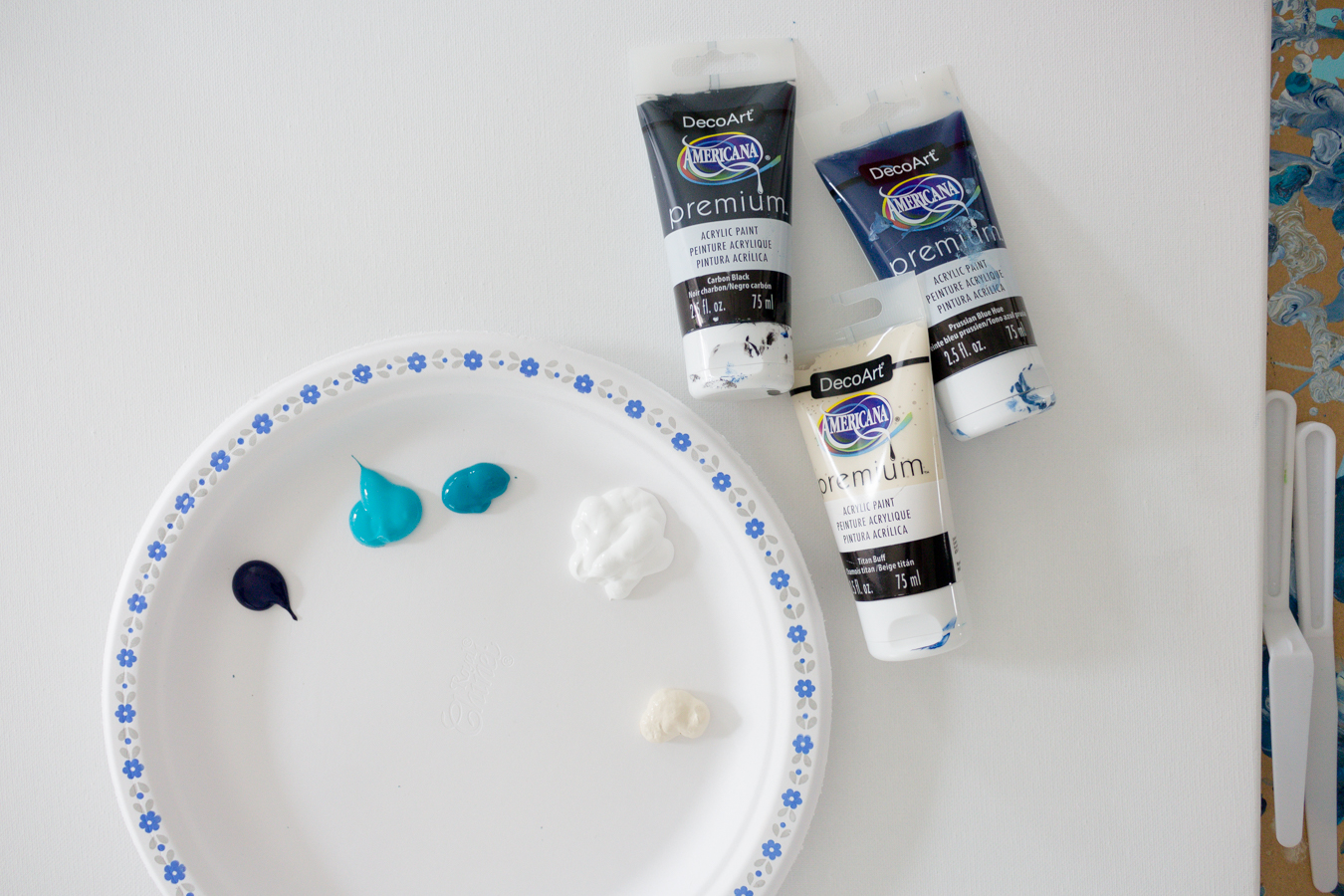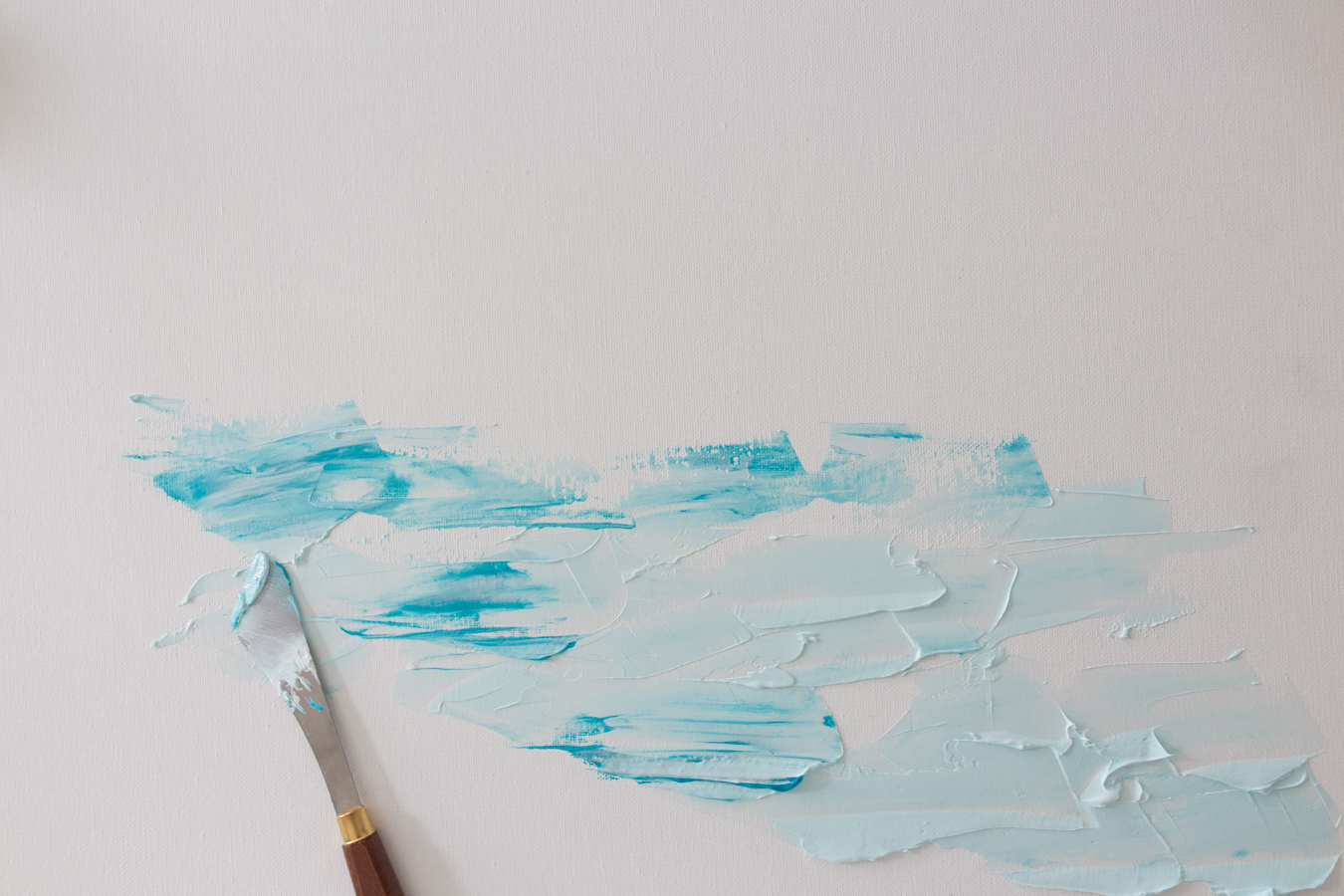 Step 1.
Mix white and teal paint together about 2:1 ratio.
Take palette knife and dip it in the white and teal mixture, turquoise, blue and teal paint. Spread onto canvas horizontally on top half of the canvas.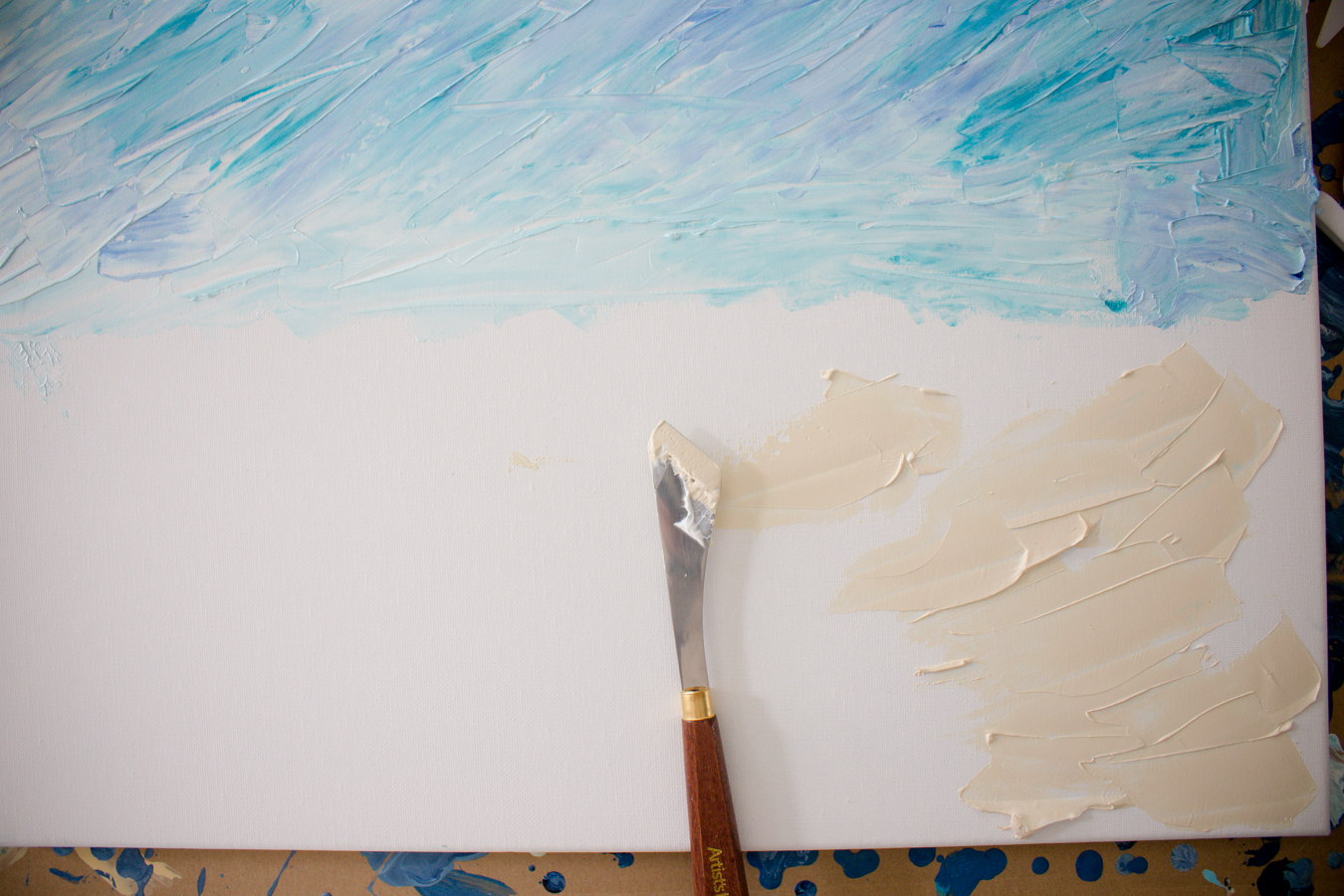 Step 2.
Clean your palette and dip it in the Titan Buff and spread the paint on the bottom half of the canvas.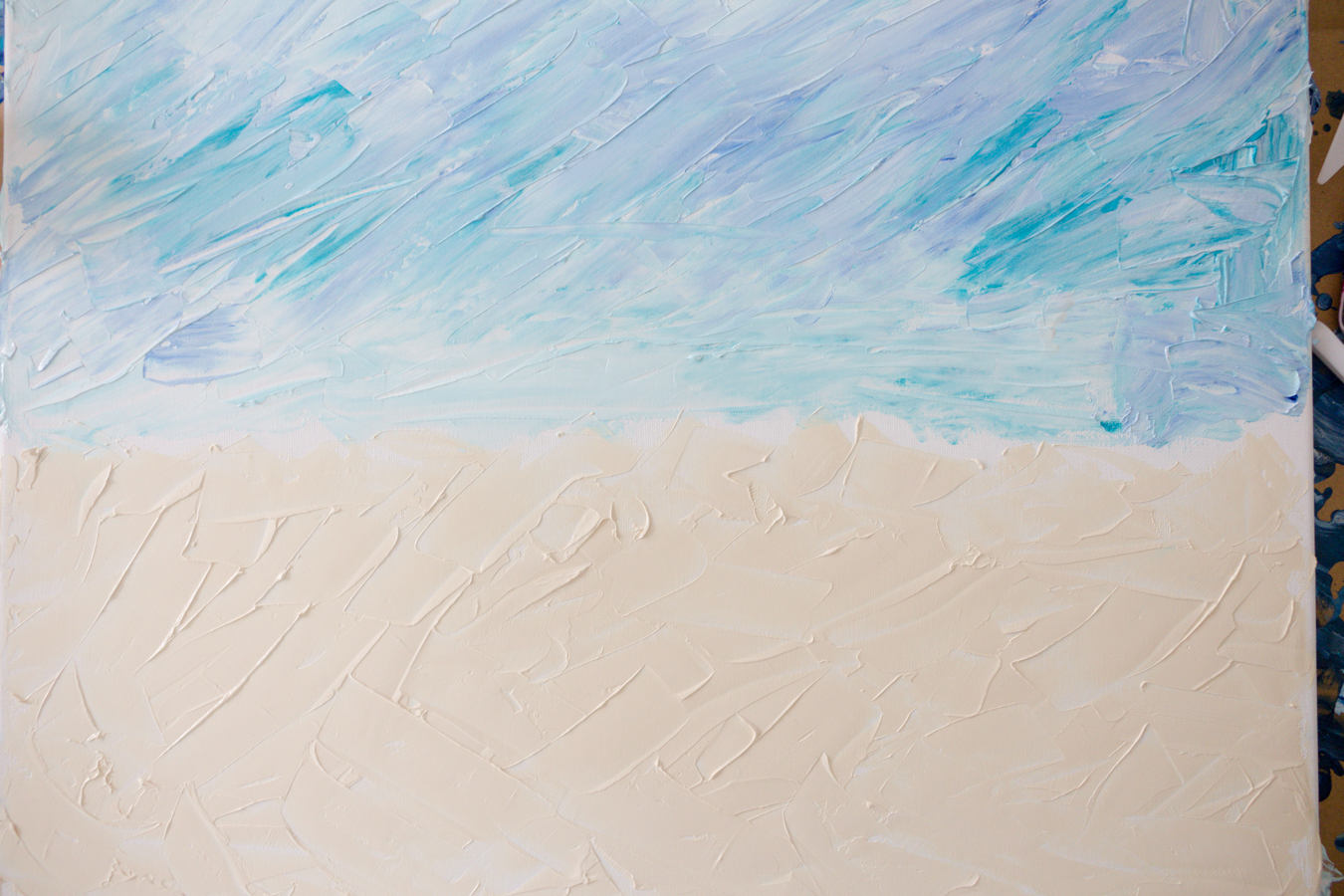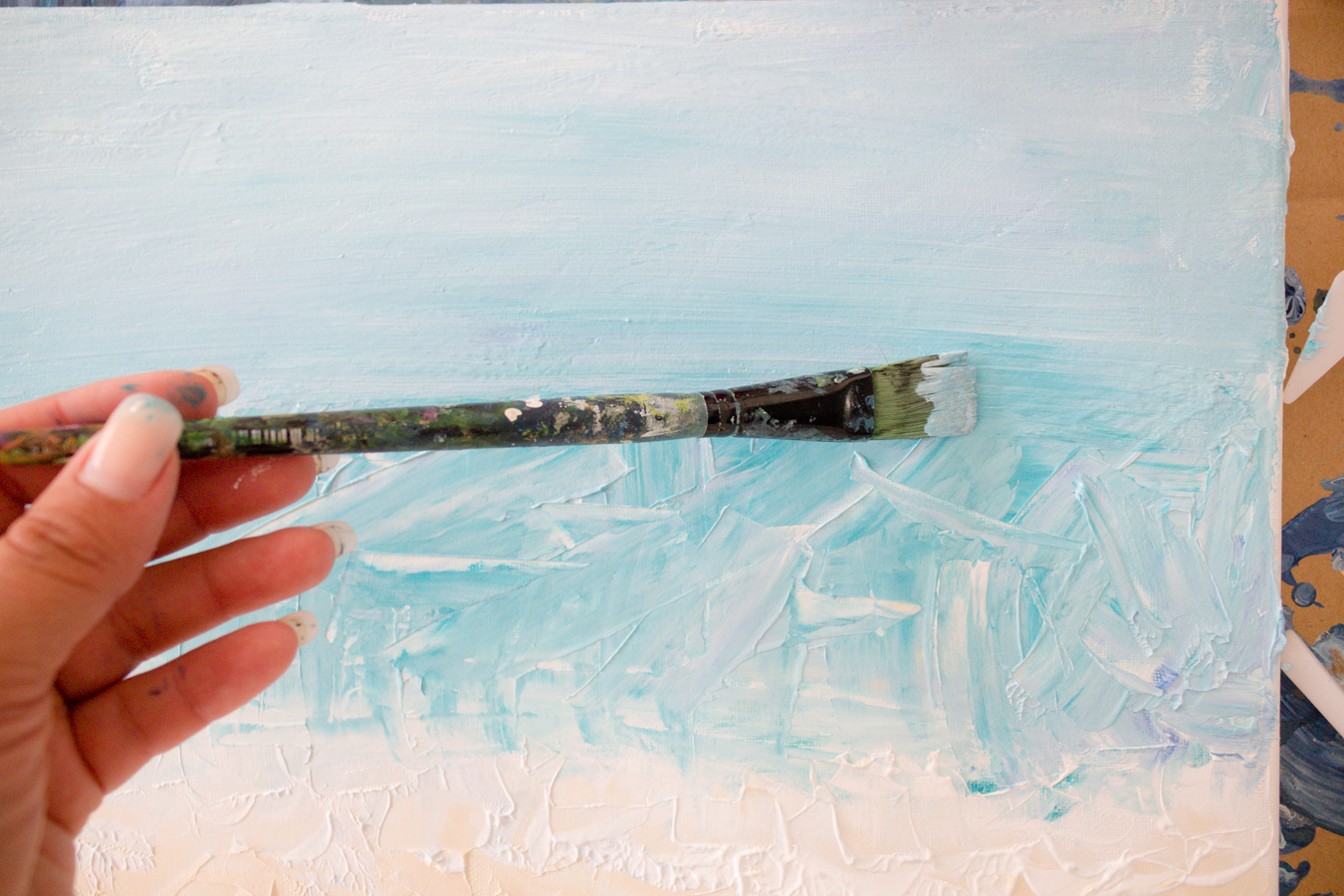 Step 3. 
Take your large flat brush dip it in water and remove some of the moisture. Brush paint horizontally.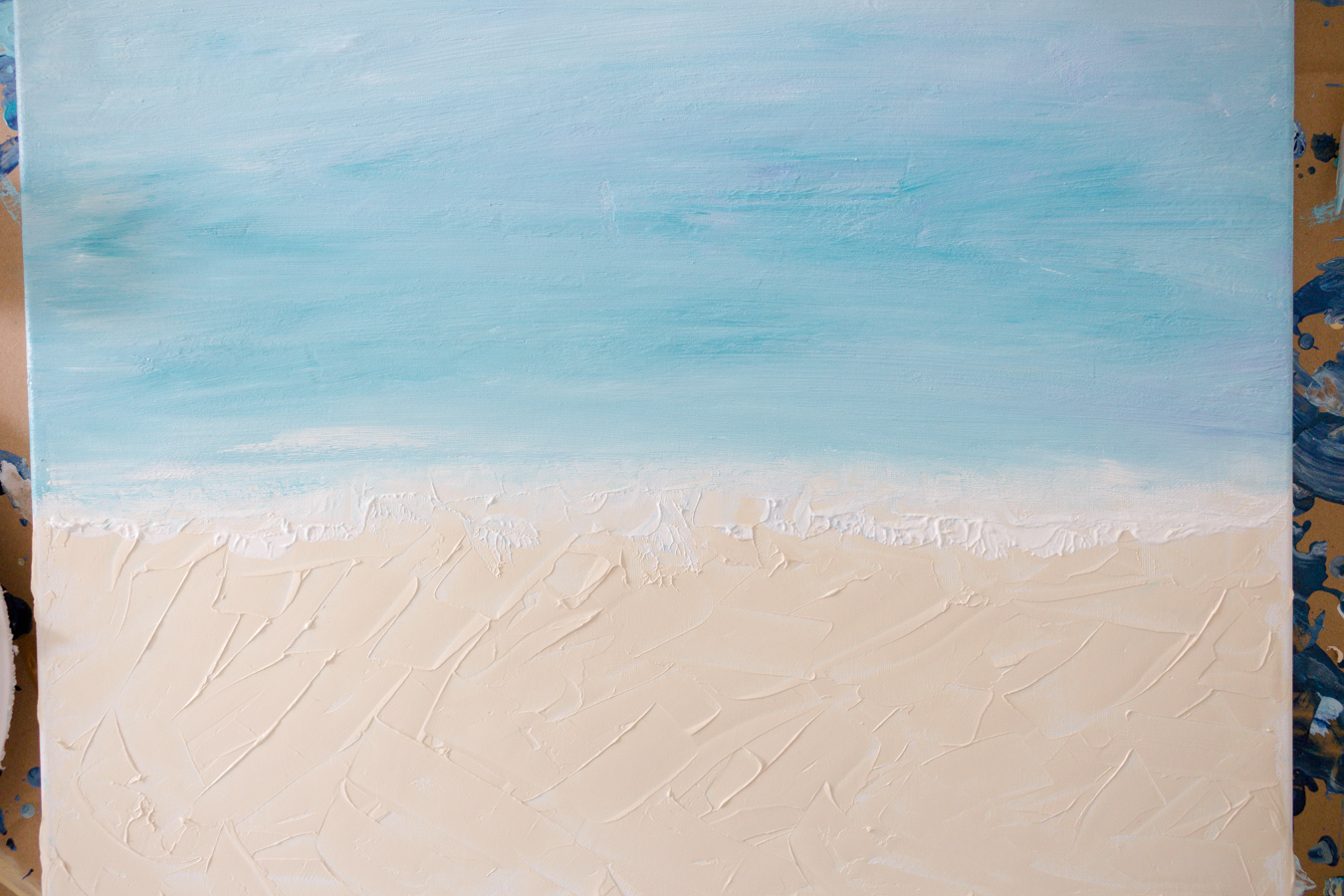 Step 4. 
take your brush and dip it in the white paint and dab along between the blue and the Titan Buff.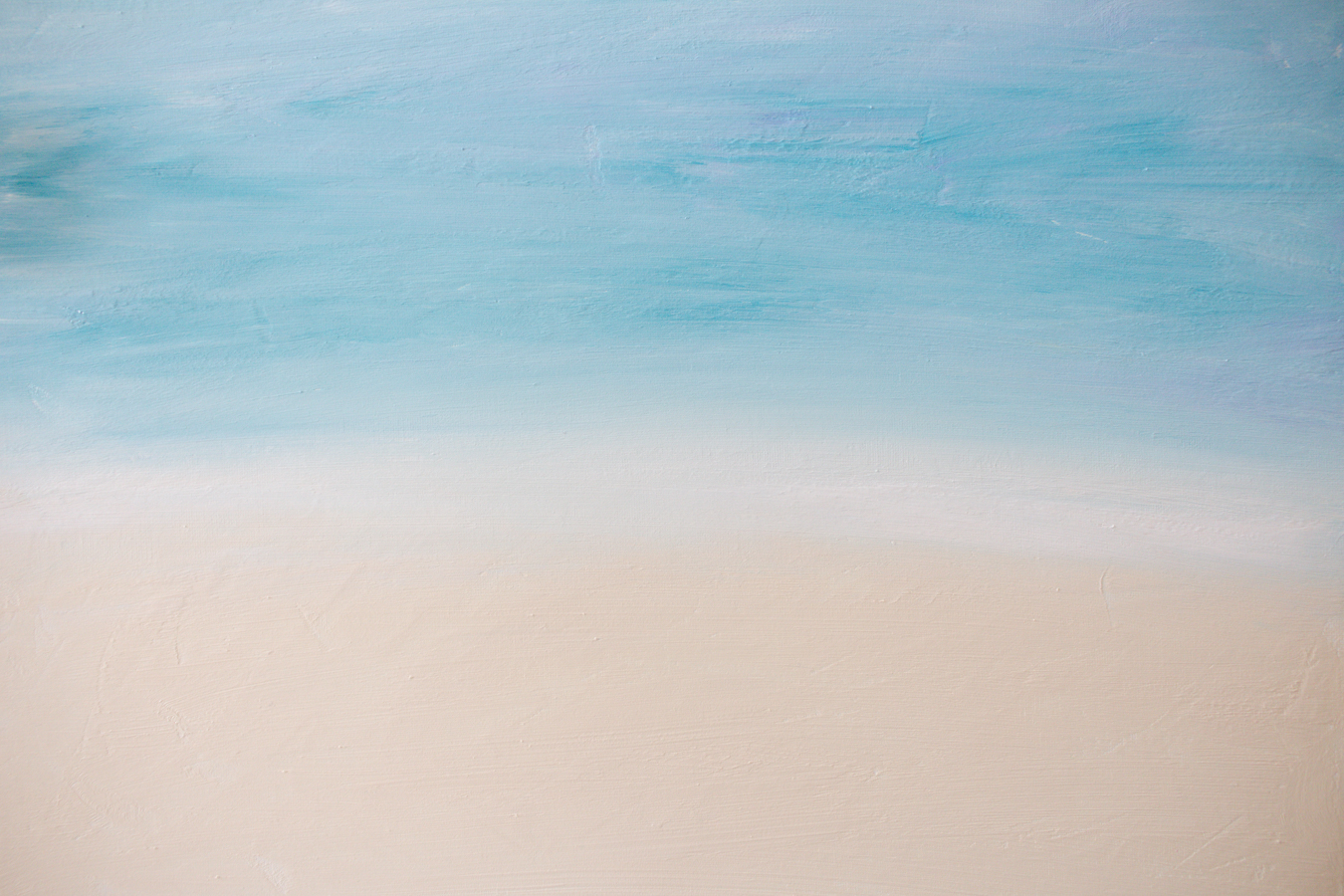 Step 5.
Take  your flat brush and repeat step 3. This time over entire canvas .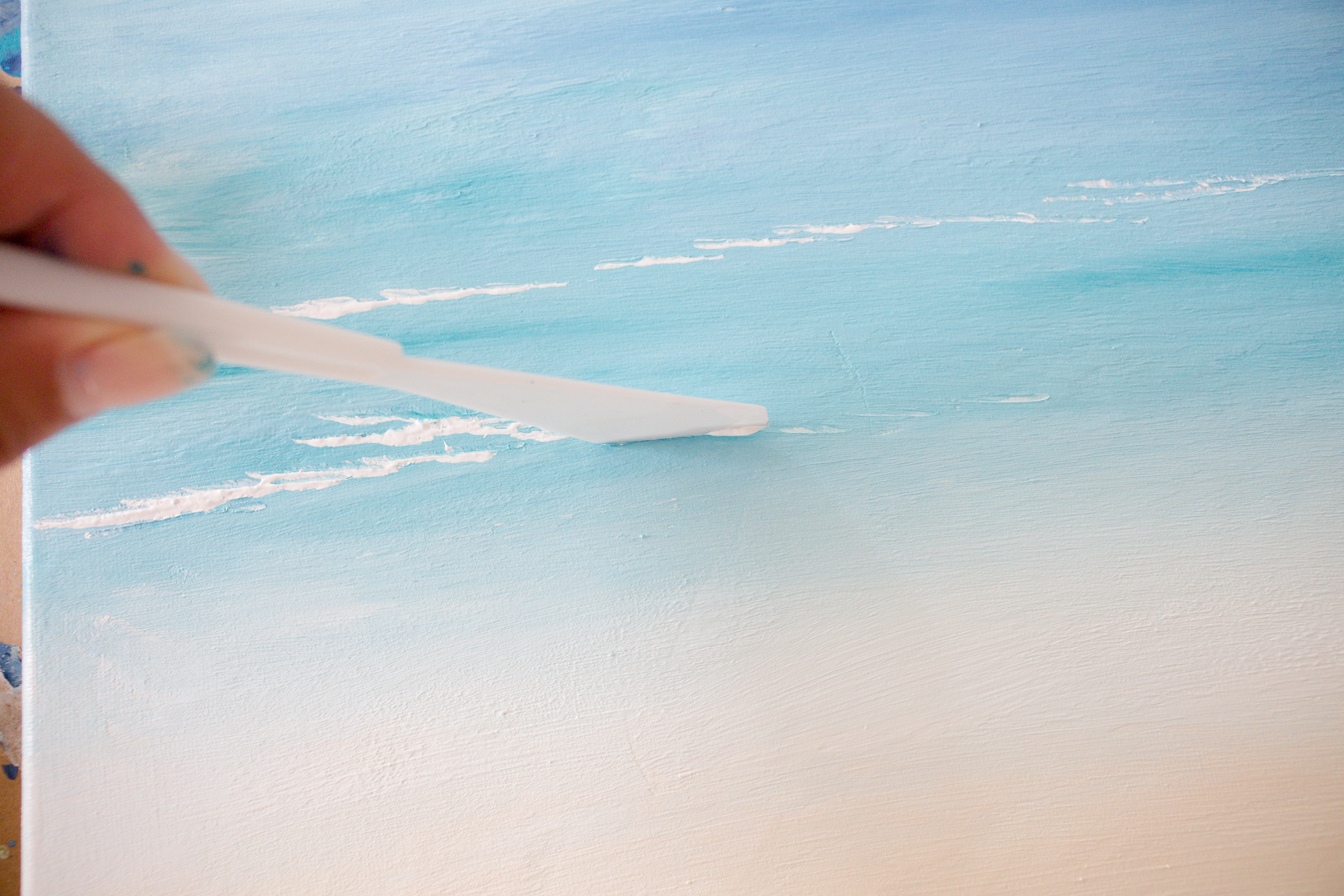 Step 6. 
Dip your palette knife in the white paint and dab the edge along the blue as shown.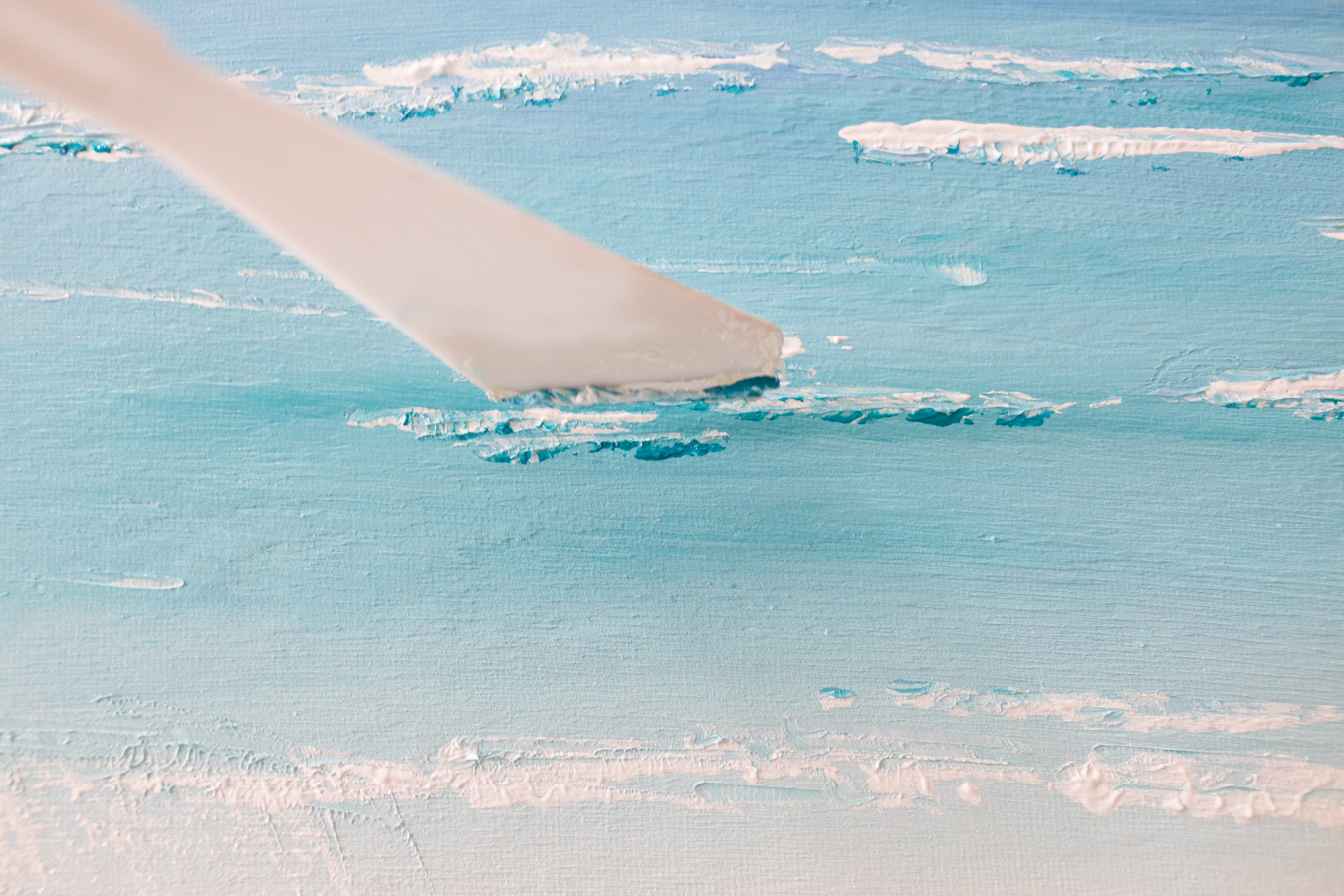 Step 7.
Dip your palette in the turquoise and dab under the white.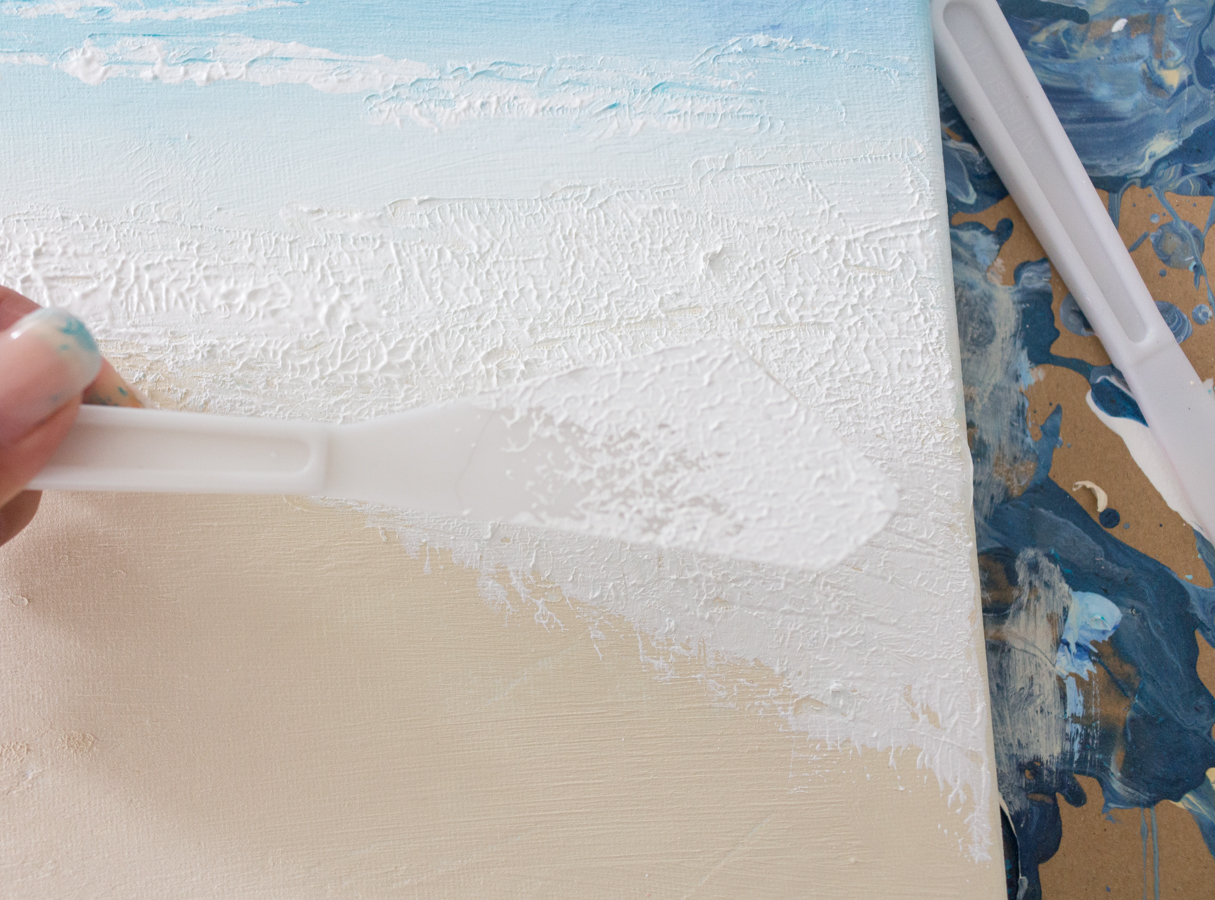 Step 7. 
Dip your palette in the white. Place your palette flat onto the canvas and dab the white paint  between the blue and the Titan Buff .
Step 8. 
Painting the details. 
Follow the collage below to paint the little umbrellas.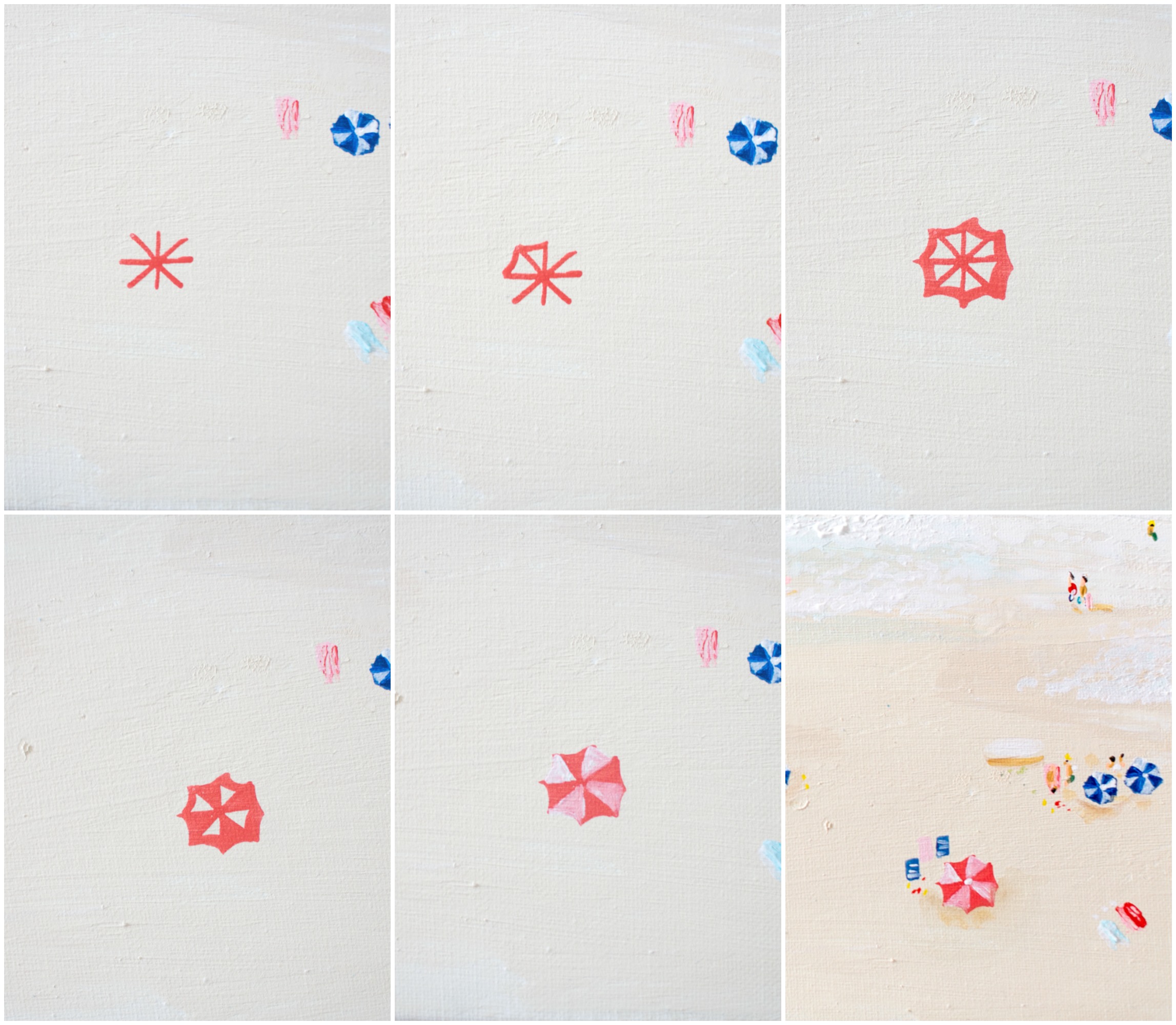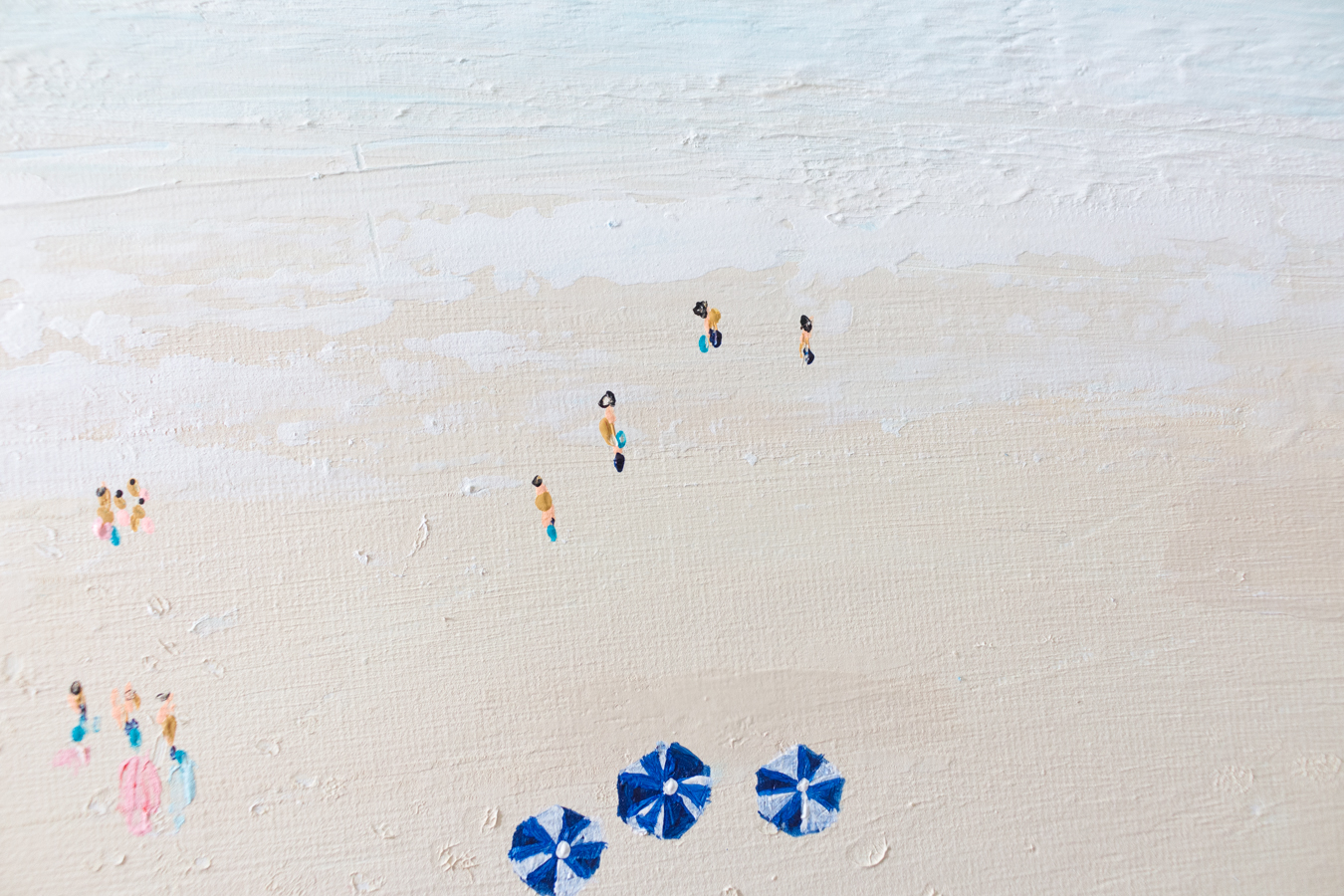 Step 9.
To paint the people simply use your small round and make little dots and strokes that resemble people. It doesn't have to be perfect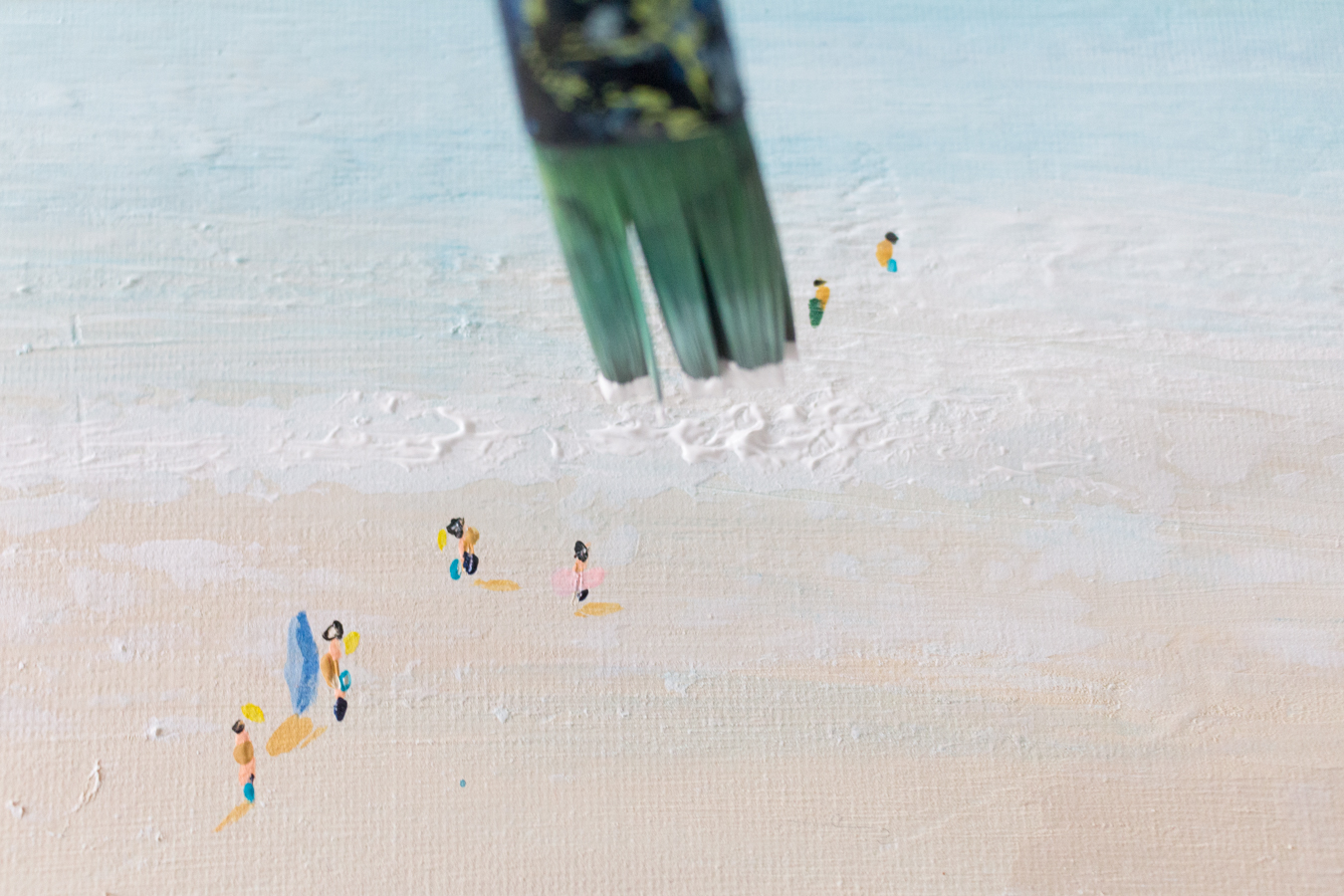 Step 10.
Dip your brush in the white and dab to give texture or make it look like foam.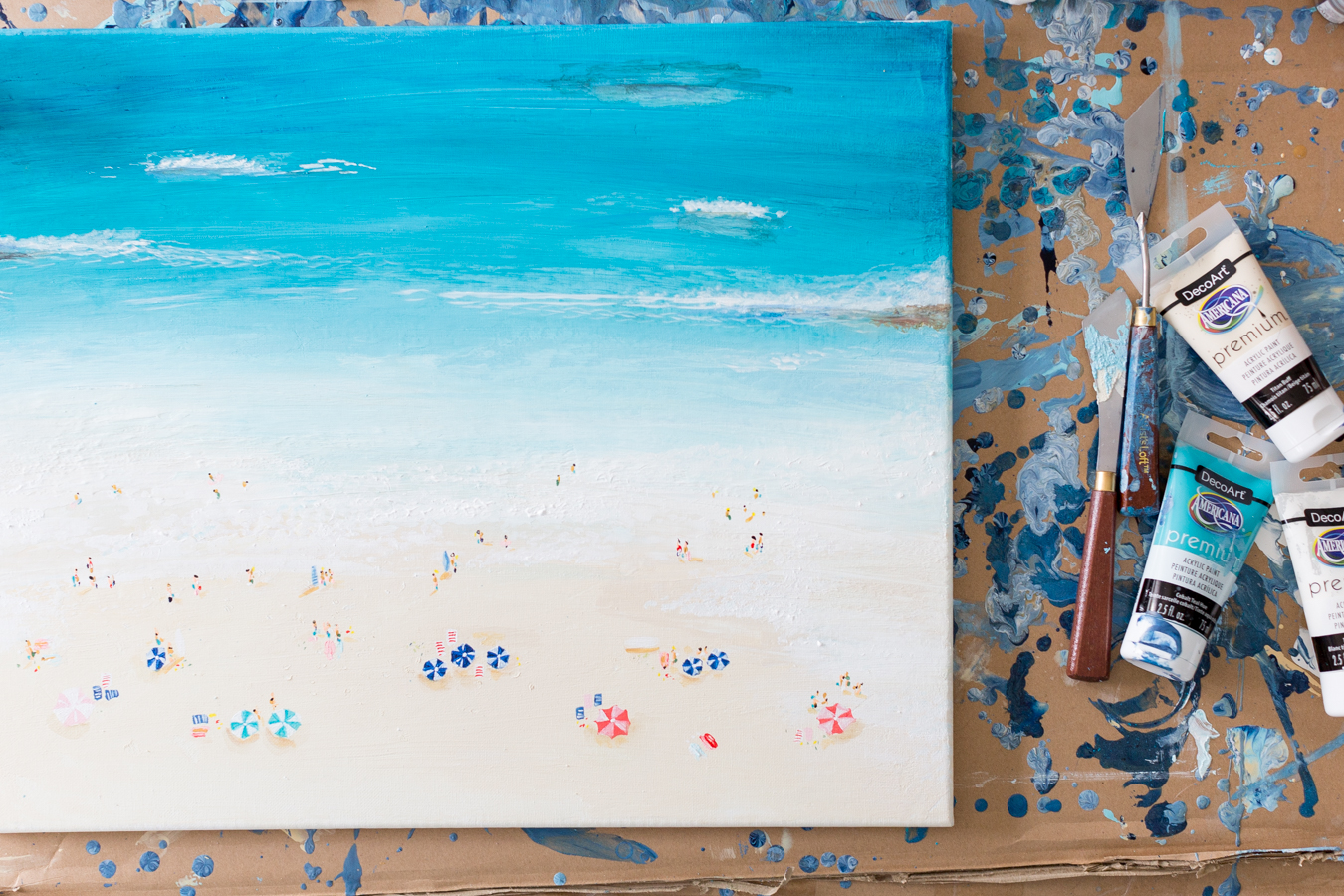 Repeat the previous step on the waves…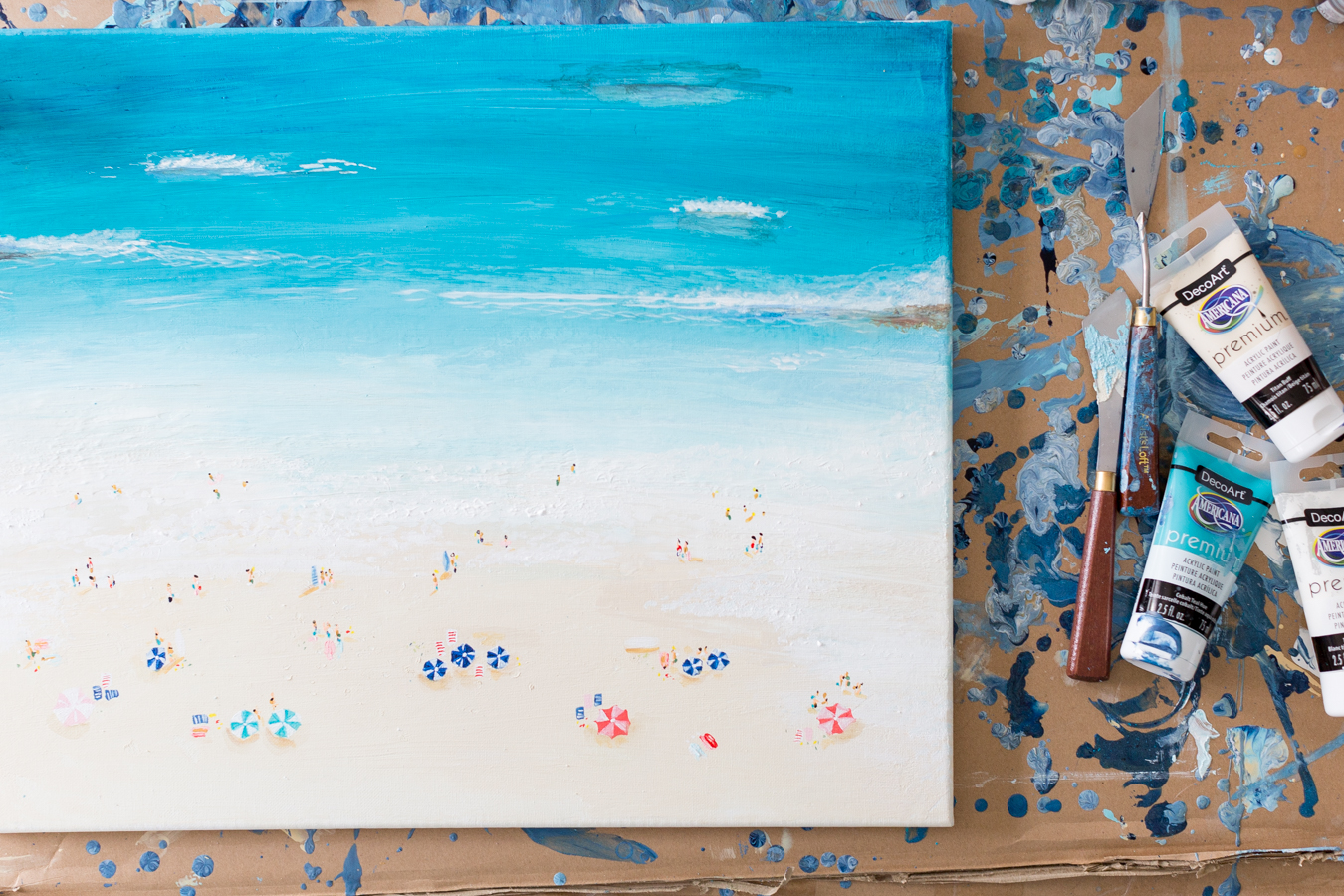 Add little details, such as shadows and little towels etc…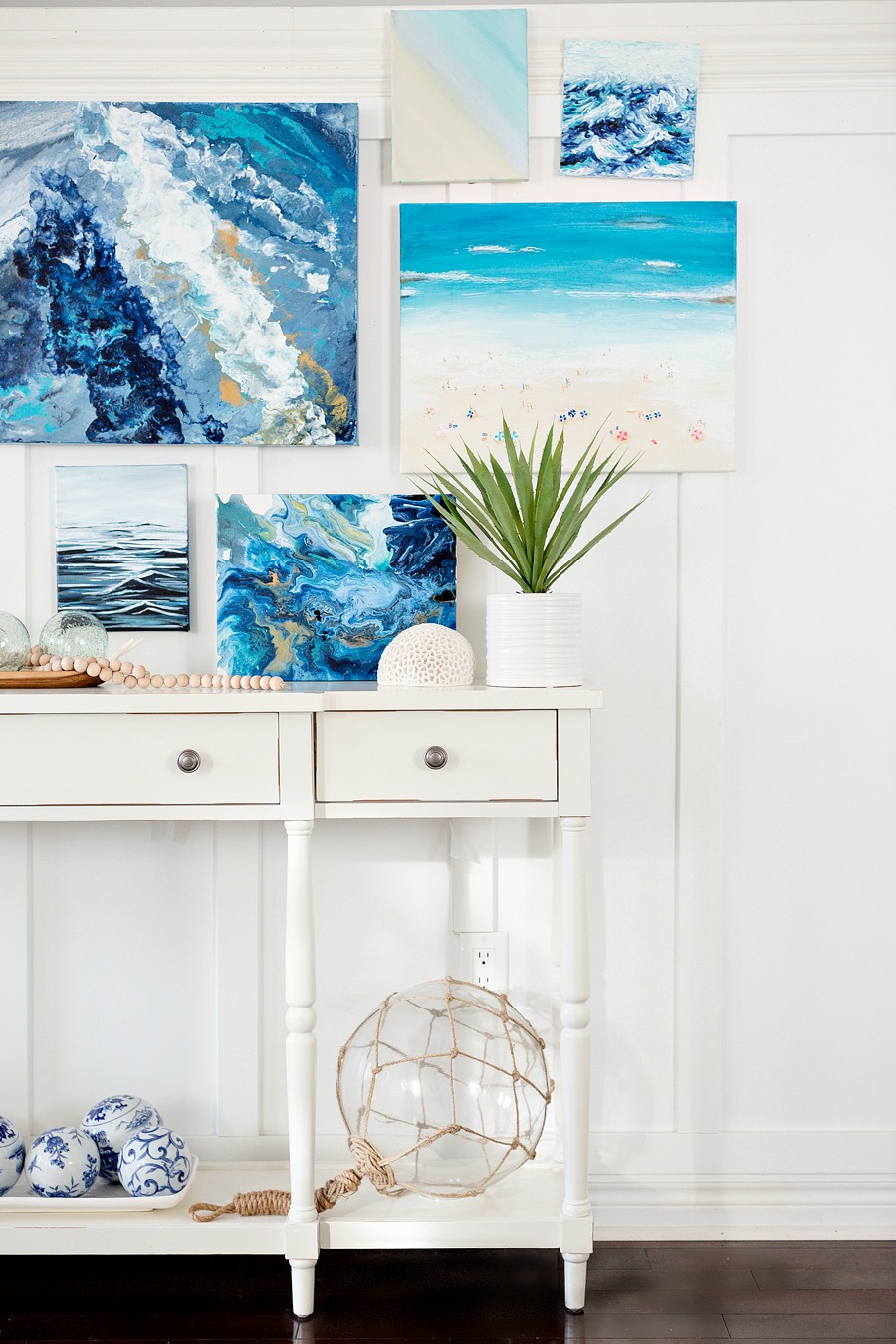 And there you go! A fun little afternoon painting project.  What I love about art is that each time you paint,  you either learn something new but each piece is one of a kind.
I hope you enjoyed this little tutorial. Please leave any questions you may have below and I'll make sure to get back to you.
Thanks so much for stopping by.
much love,