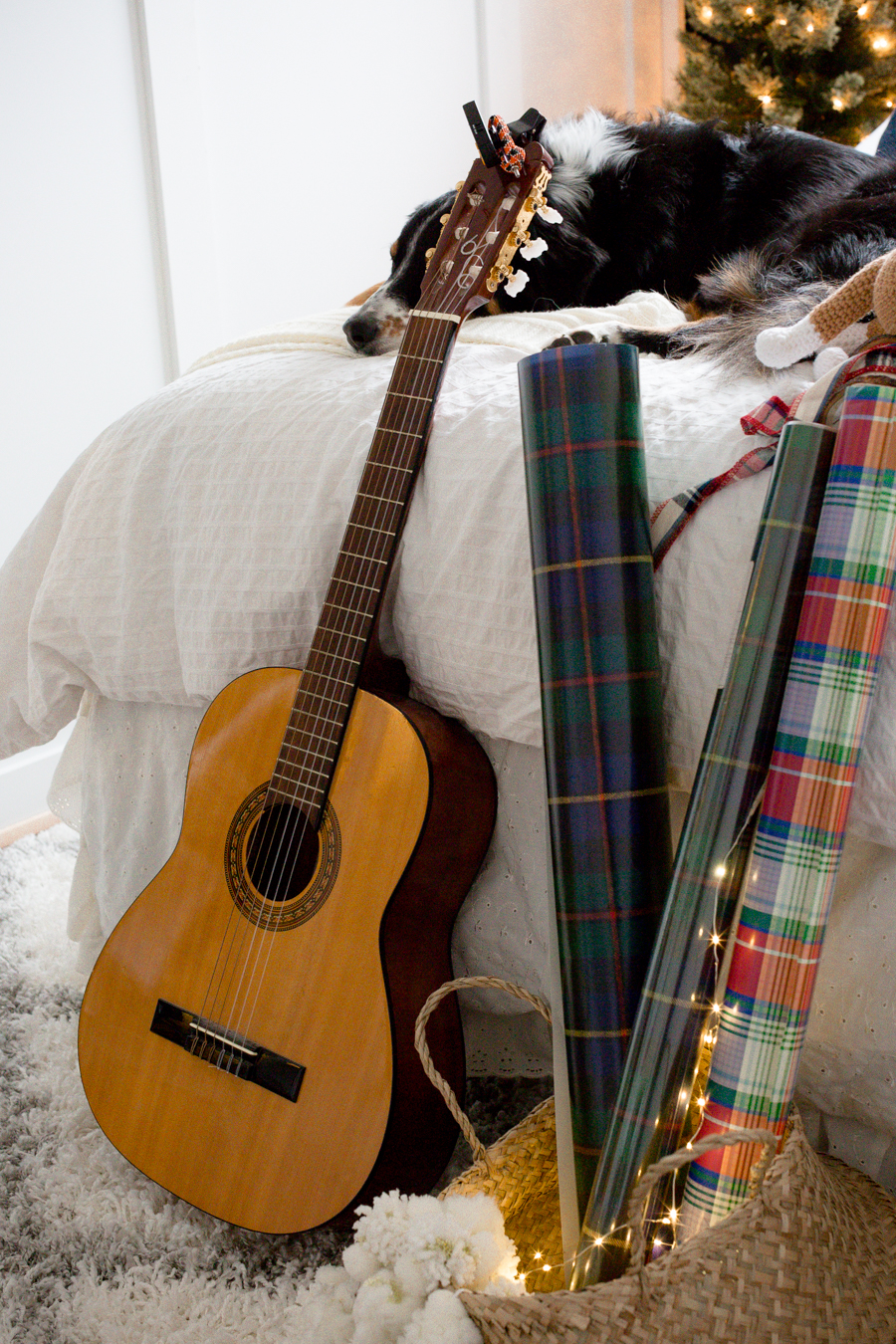 Growing up our parents couldn't give us the latest and greatest. We never  had an excessive amount of gifts to open at Christmas and often we relied on giving each other homemade gifts. But I think most importantly, we were taught that giving is not always about giving material things but you can also give by  putting your  talents or gifts to good work.
My mom would bake and decorate our cakes, embroider a monogram on our uniform and with my dad's help she would make our pinatas etc.
When my dad was a kid, he used to work with a tailor and learned how to sew. He would make caps and sell them to his friends and to this day, he helps my mom with patterns or with difficult sewing projects. So often times my mom would sew my sisters and I, new dresses for our birthdays or Christmas.
The tradition continues as each year my mom will make something handmade for all of her 9 of her grandkids.


So when my little sister told me that she wanted to remodel the downstairs room, I offered to help her transform her space which needed a lot of love.
The first thing we did  was obviously plan the space and one of the tools we used were ideas boards. An Idea board is great online tool from the Wayfair site that makes it easy to share favorite products and collaborate on the design. This was so helpful as we were able to see each other's items as we were planning the space. Here is a link to my sister's idea board she titled it 'I like it' ha . Here's  a link to the board I created.
But let's get to the nitty gritty. Here is a photo of the before…

Well, this is mid-process I guess. My sister and dad had knocked down the closet but you can see the lovely blue carpet that was in the room. This used to be my brother's room so I think that's why there's a giant speaker in the room?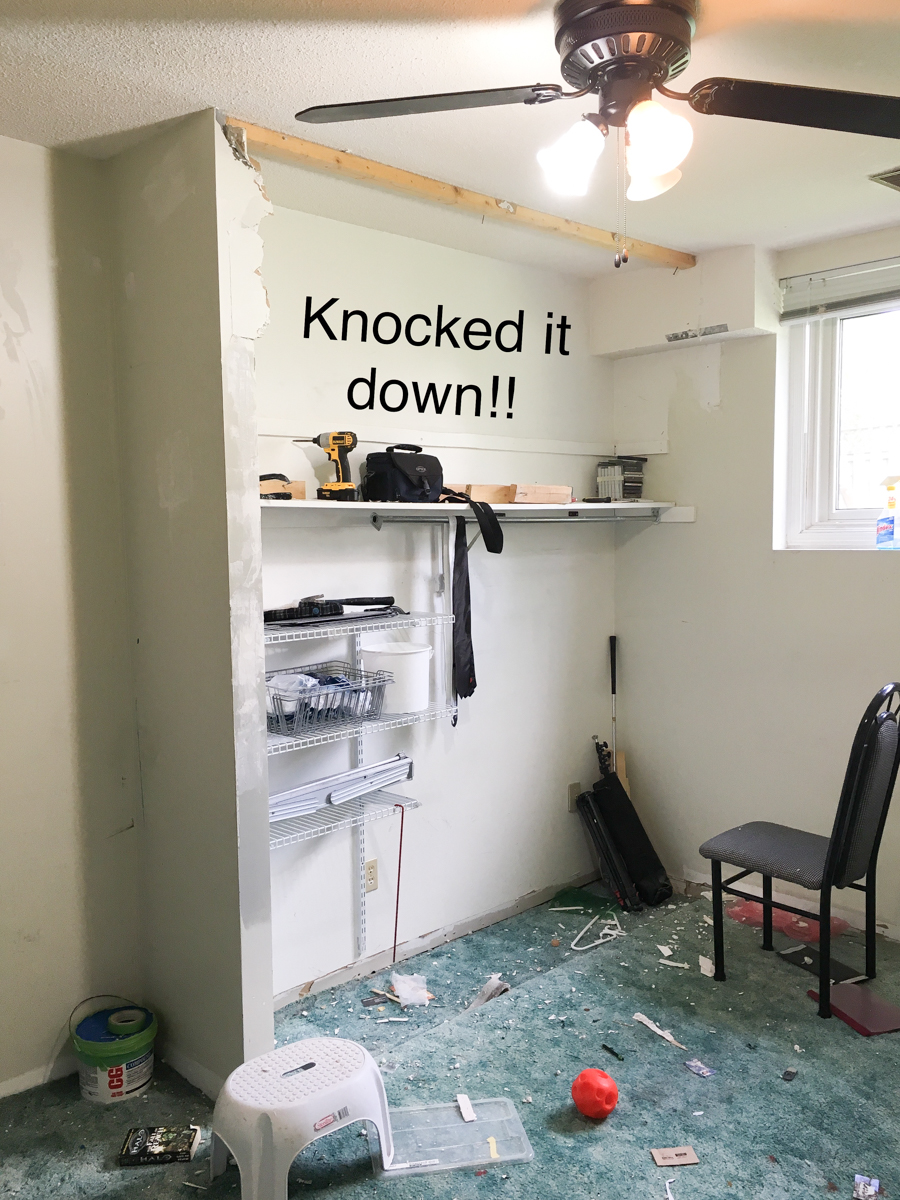 Once they knocked down the closet my sister also smoothed the popcorn ceiling. I can't believe she did it all by herself in one day. She was determined to get that thing off. ha
A fresh coat of paint and of course new flooring.
Let's have a look at the after…..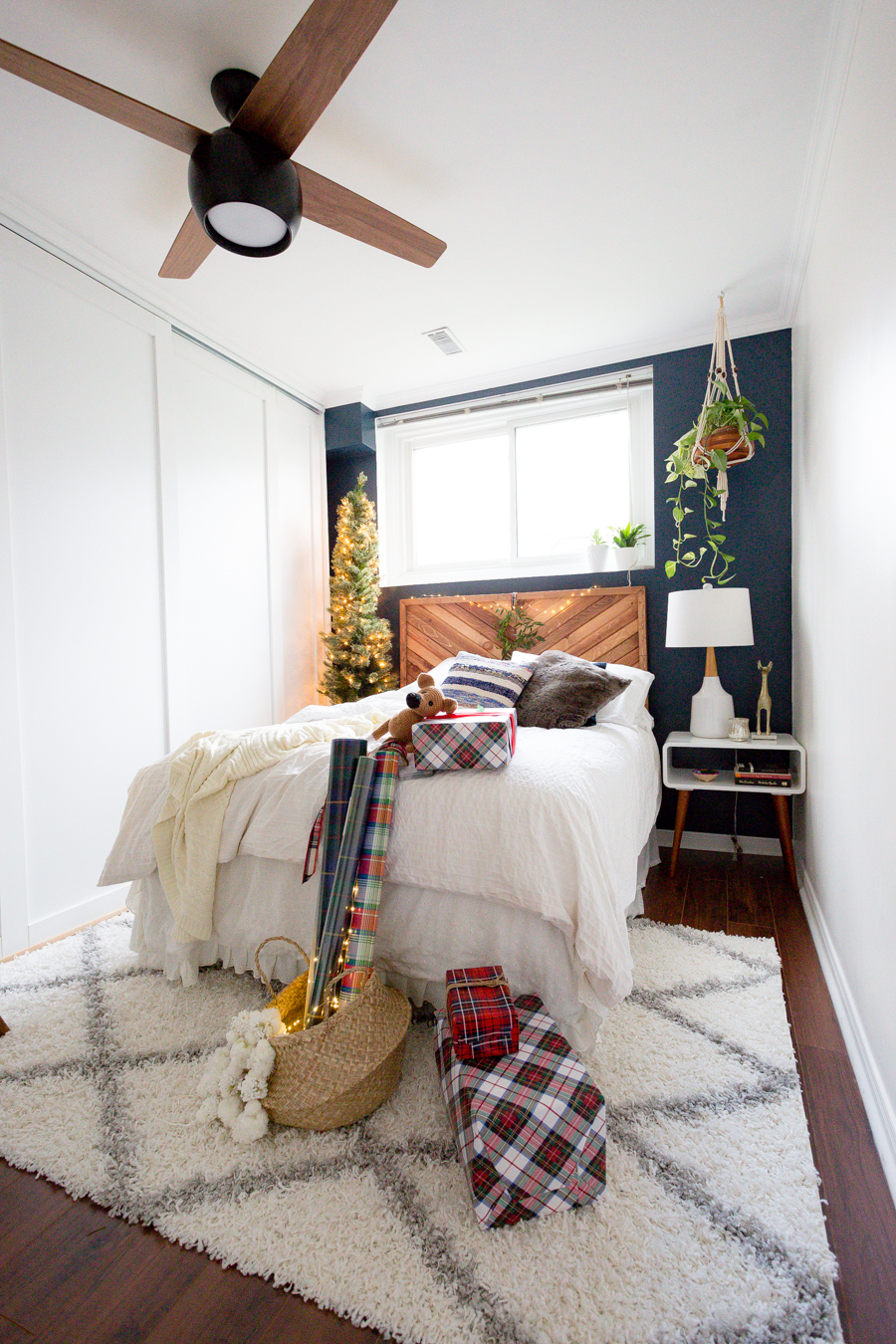 Amazing right? Because this is not a very big room, it's hard to take a good photo but I love how it turned out. My dad built an entire new close with drawers but I will share that at a later post.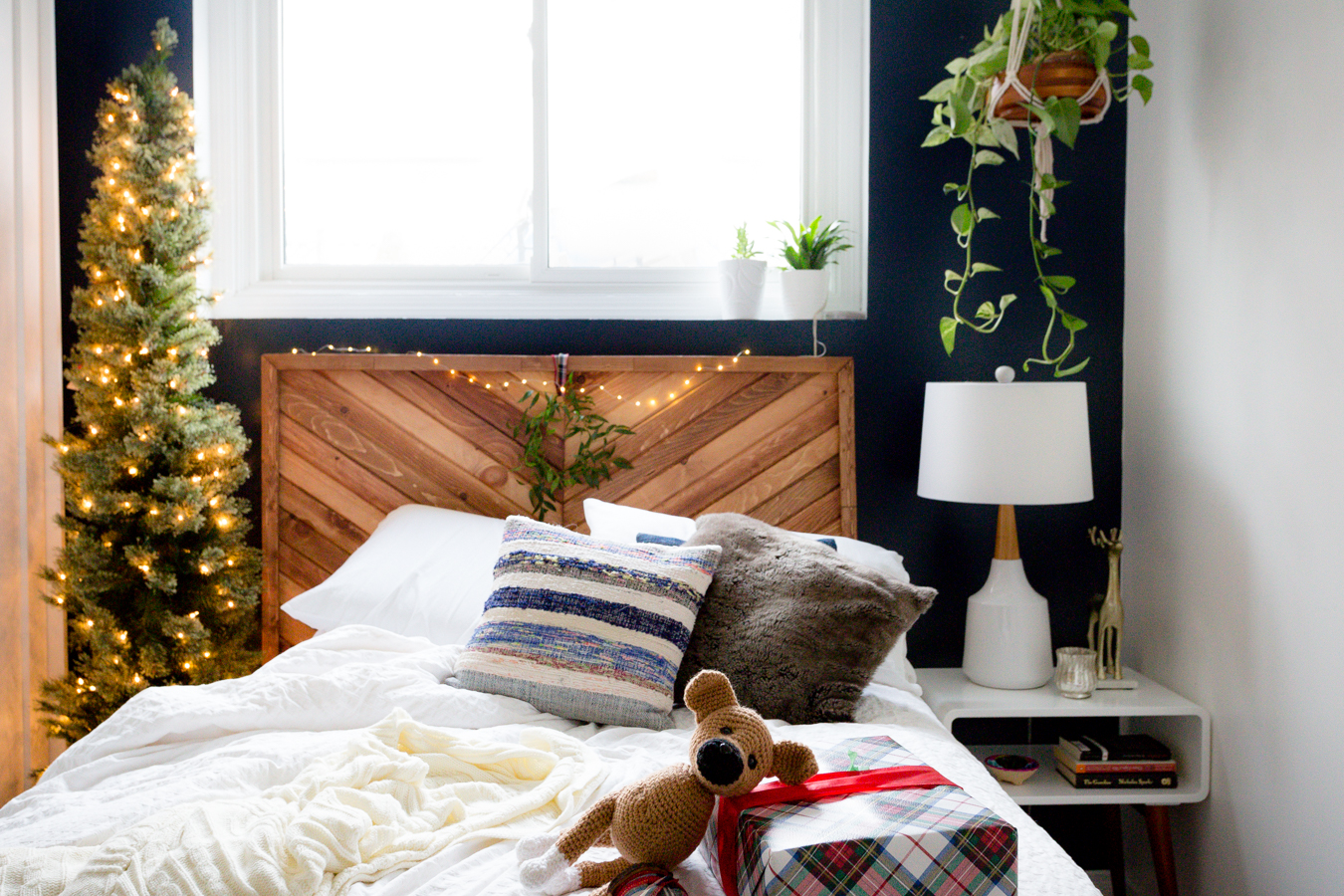 I love the color of the wall and the way the headboard looks against it. I think it's a great mixture of rustic and modern.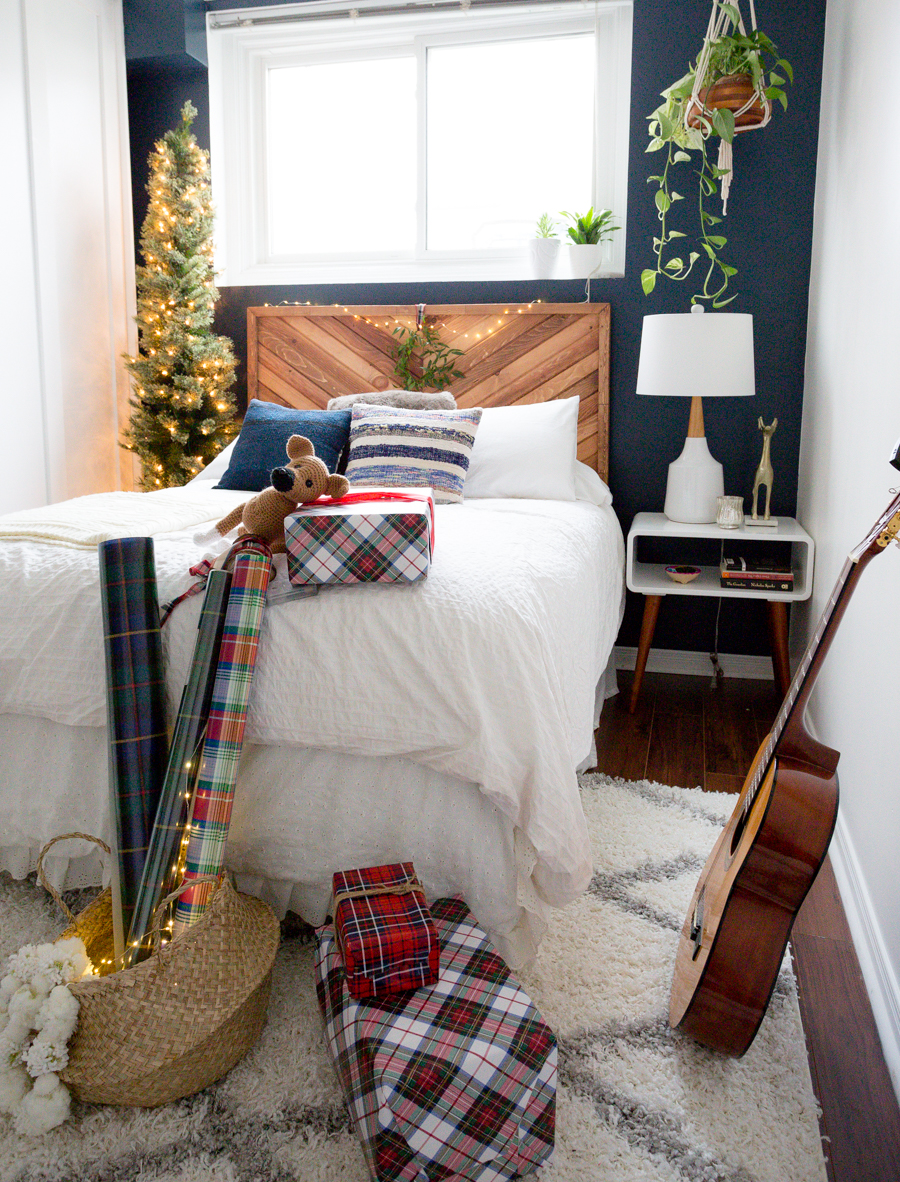 My sister and dad made the headboard which was inspired by this ONE. I'll have a tutorial for you at a later date.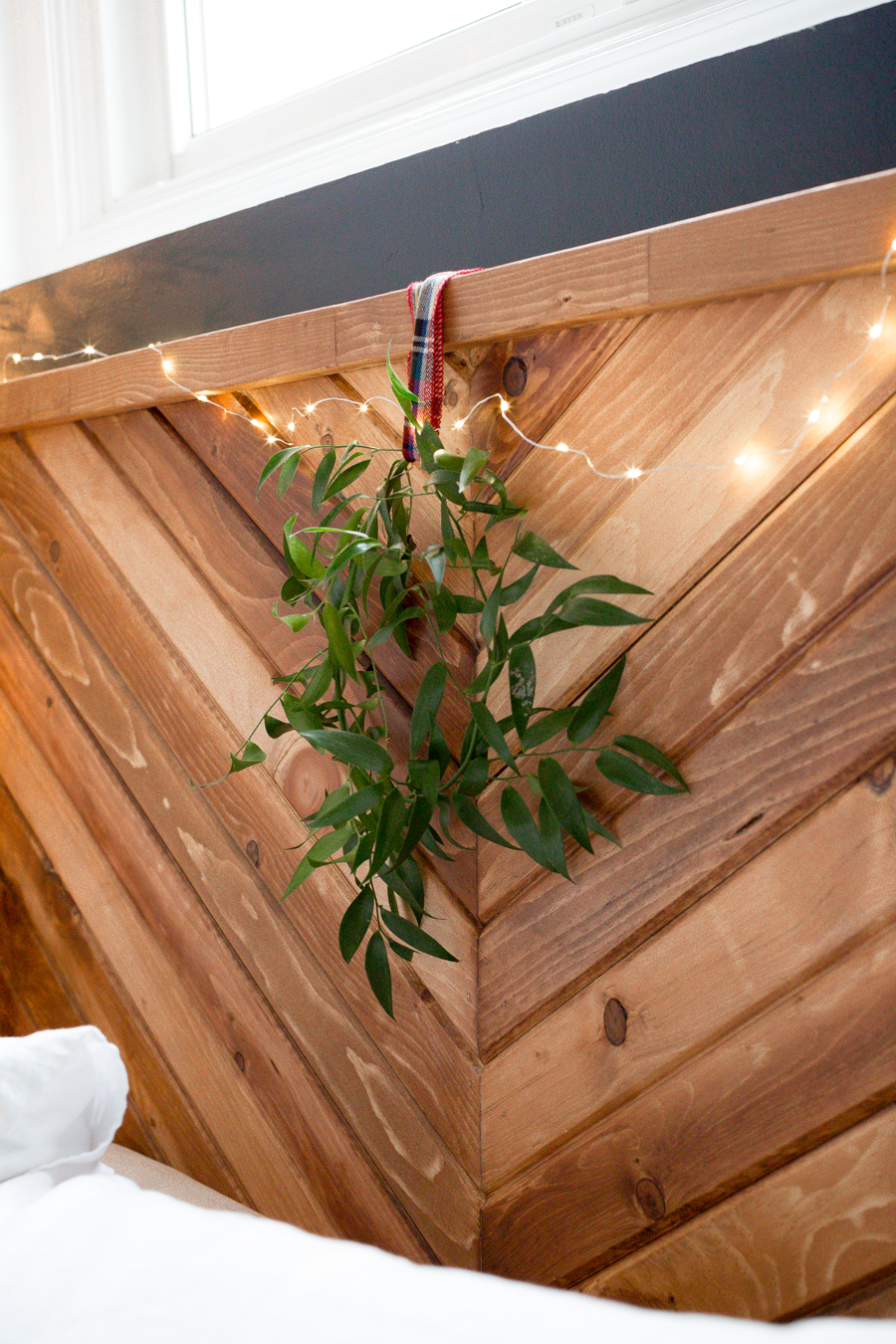 I think they did such a great job! I love it .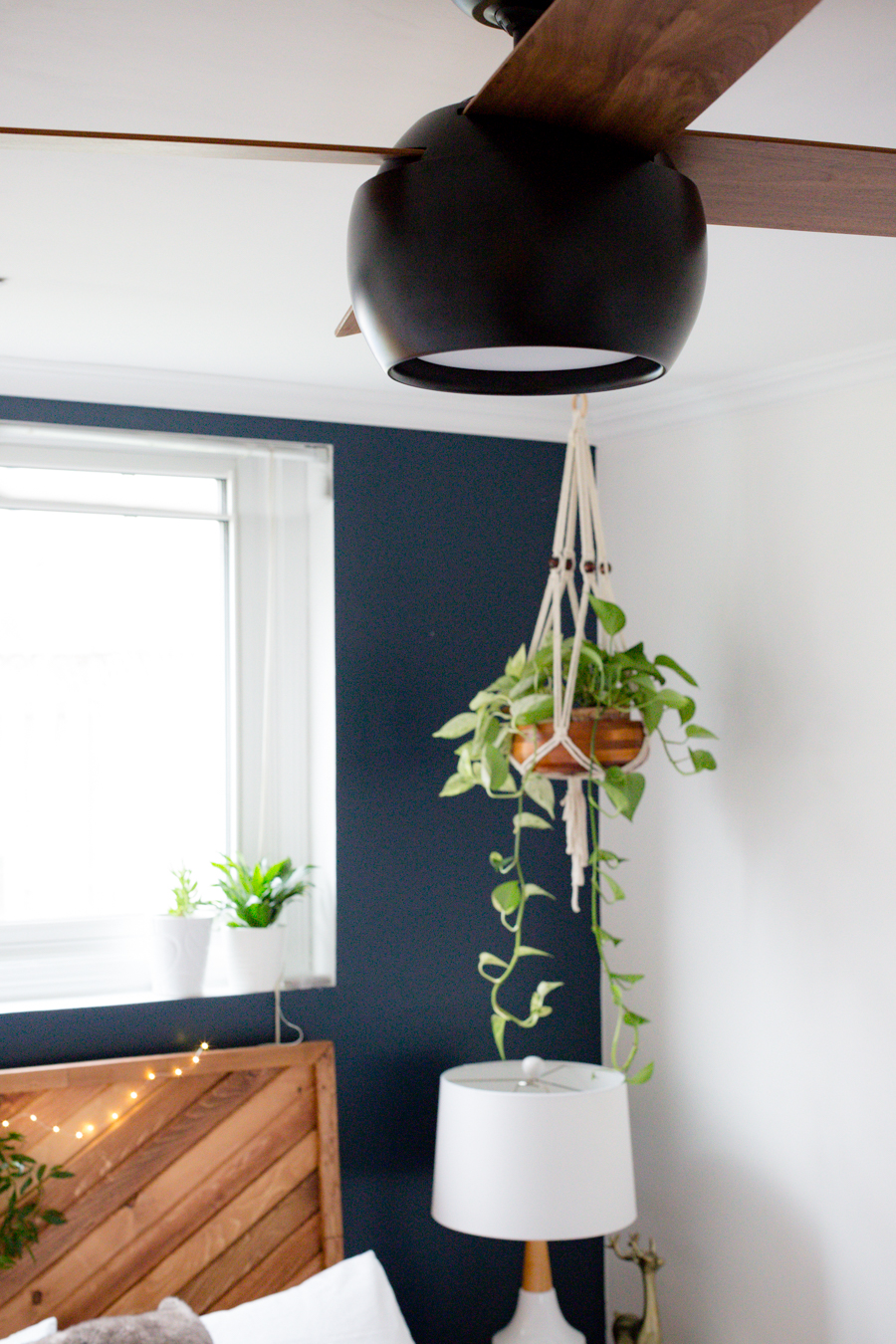 Another great addition to the room was this fan from my friends from Hunter Fan. This is the Valby Fan and it's just so perfect for this style a mixture of rustic and modern.  (not available in Canada)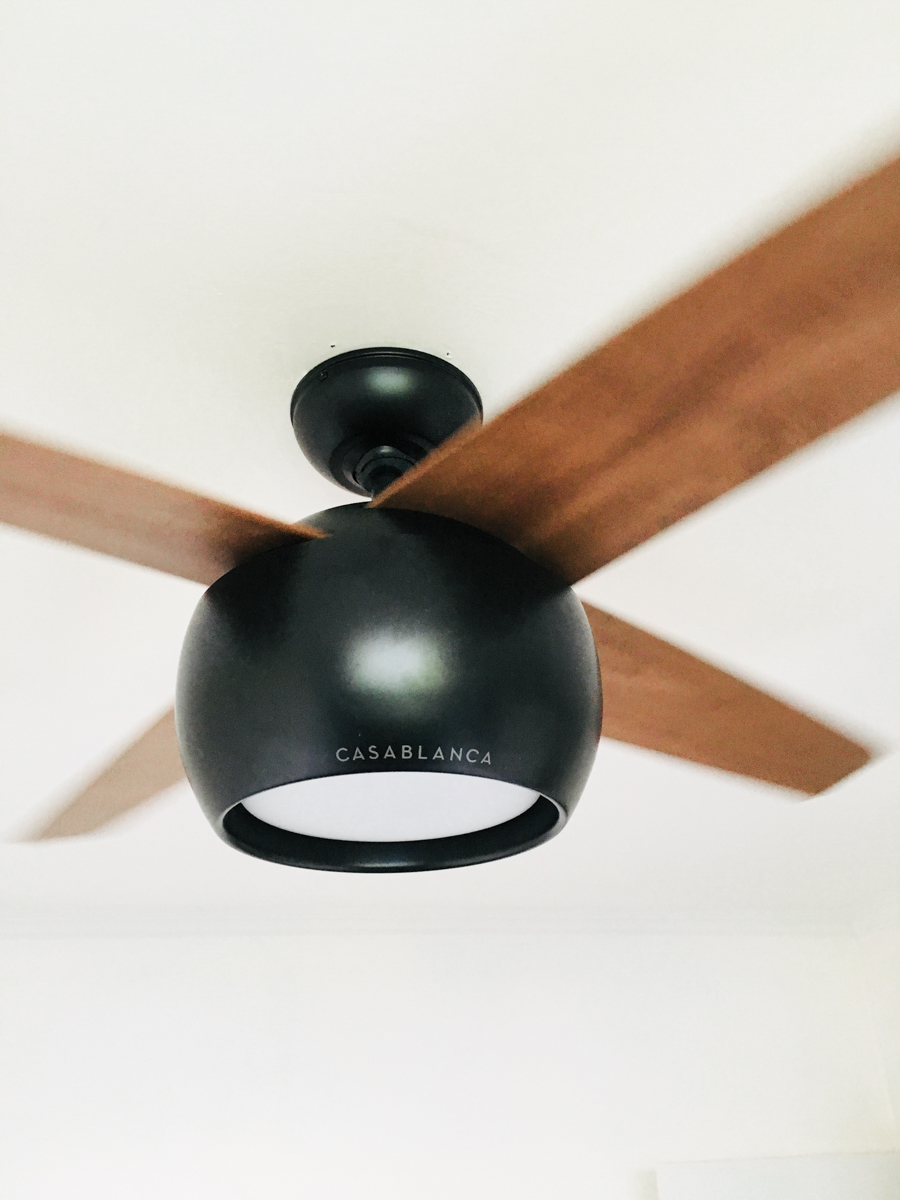 Is it just so cool? It's really one of my favourite features in the room.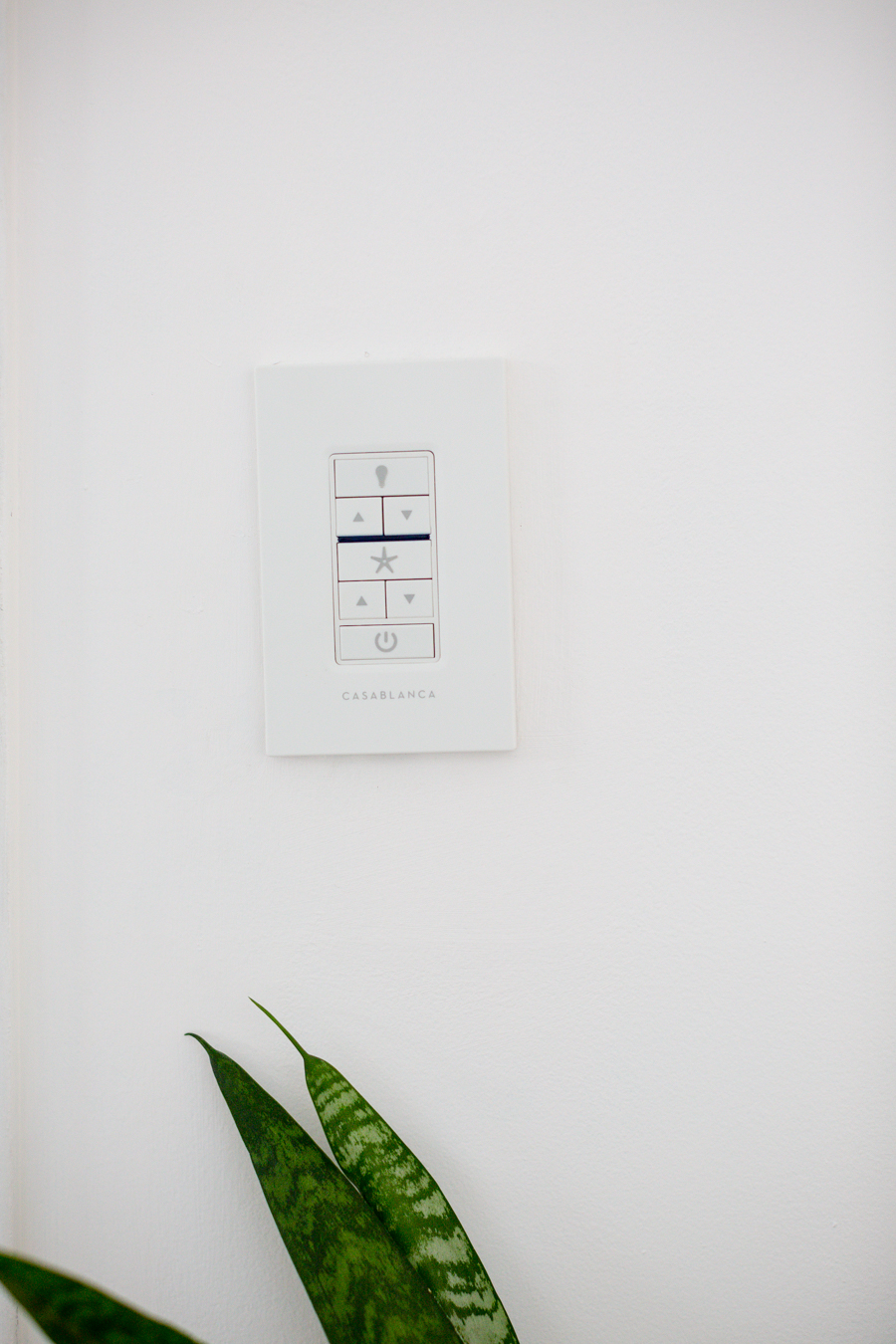 Valby features a wall control and integrated LED light kit, along with a Direct Drive™ motor that provides powerful airflow with silent performance to keep your space cool. The valby comes with a cool remote control as well.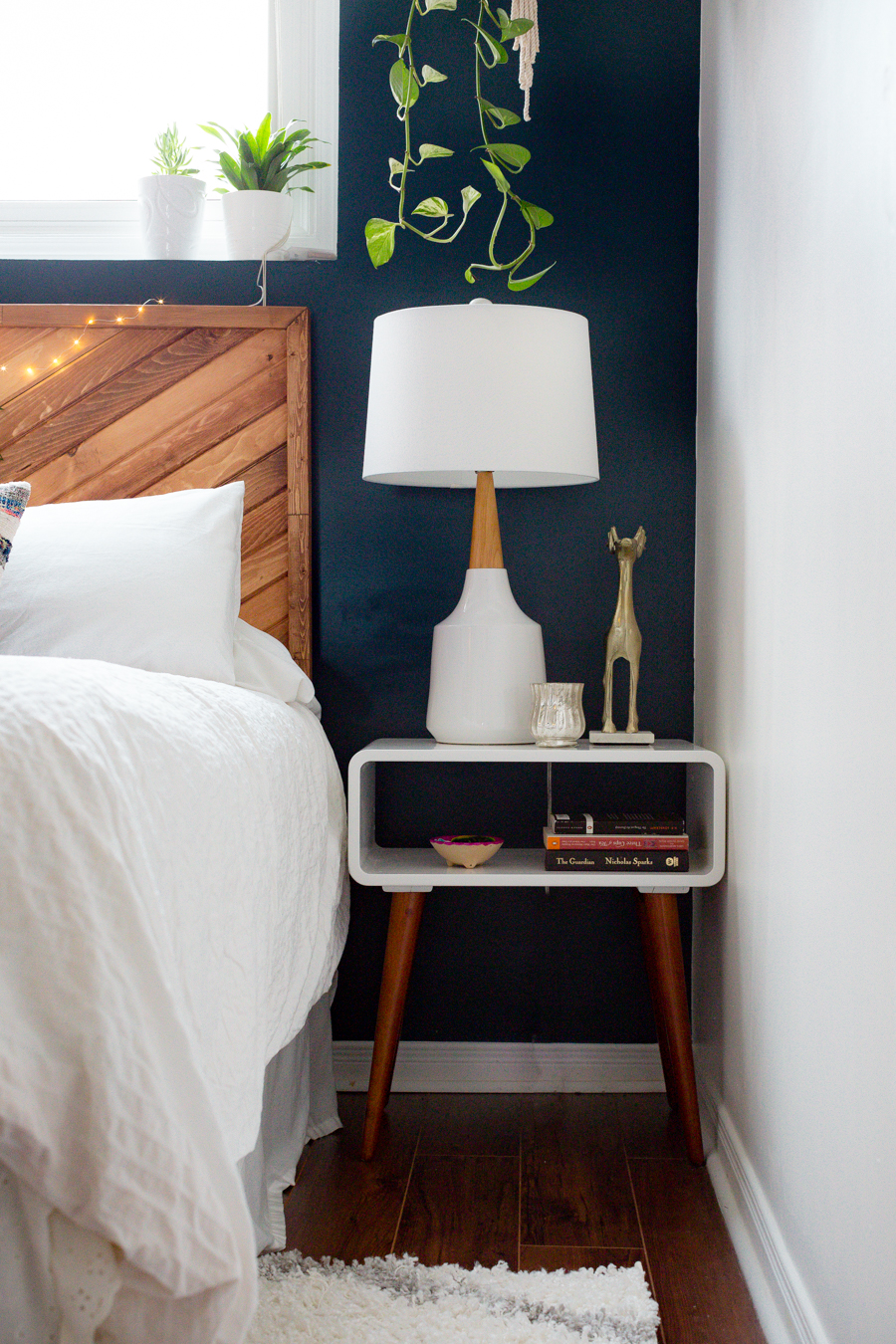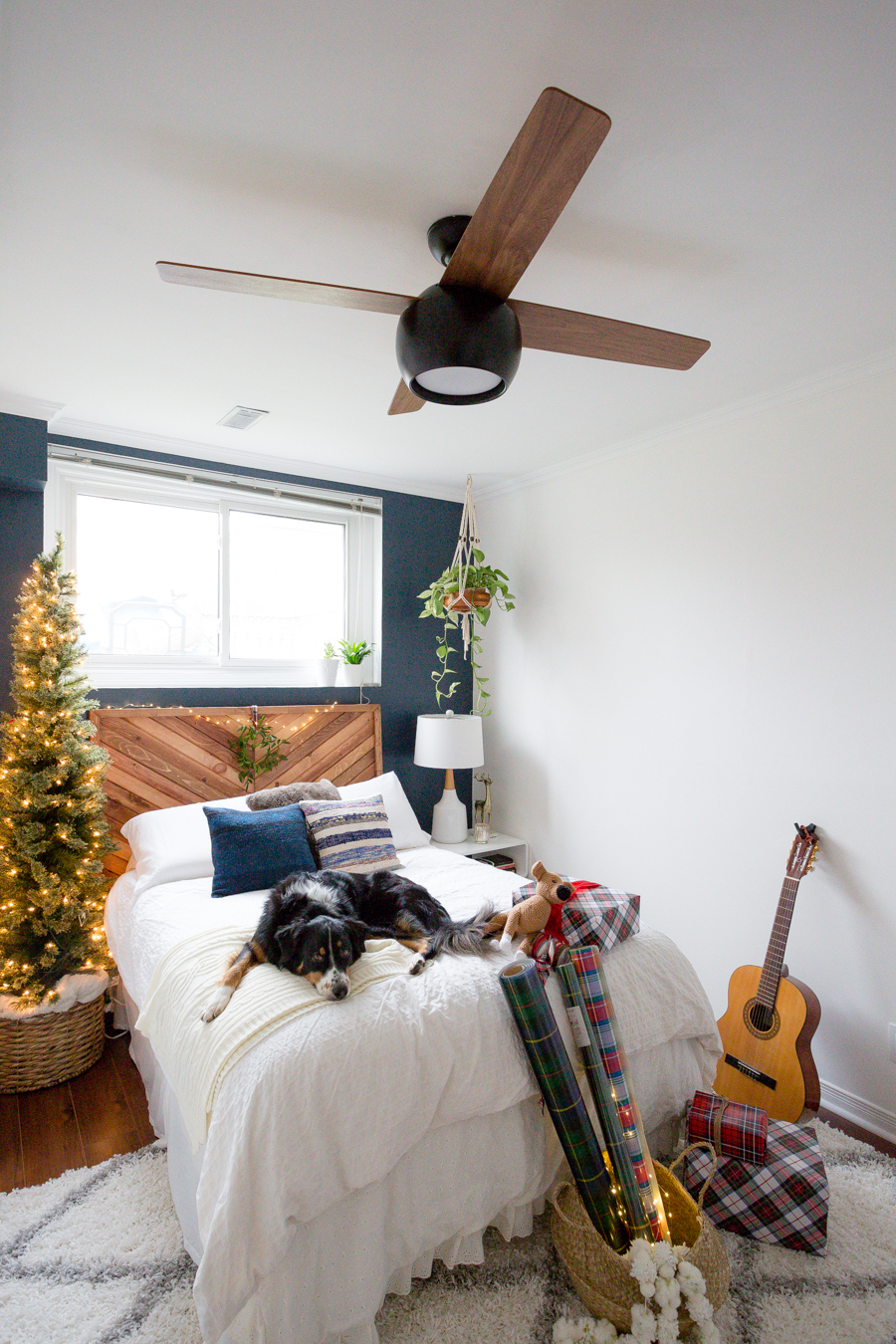 I kept telling him that this was not his photo shoot, but he kept climbing on the bed so I just left him.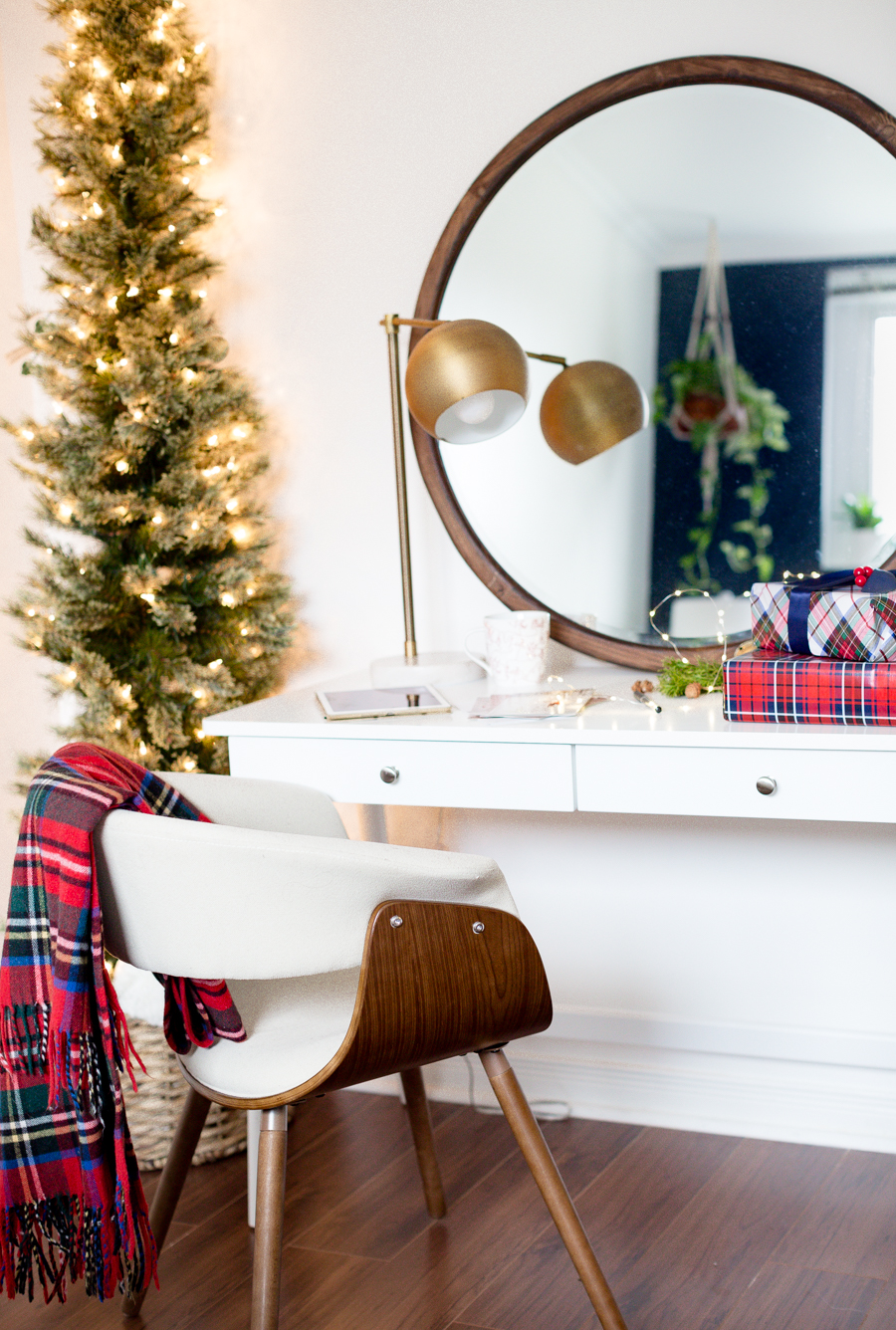 Here is the other side of the room. How cool is this barrel chair also from Wayfair.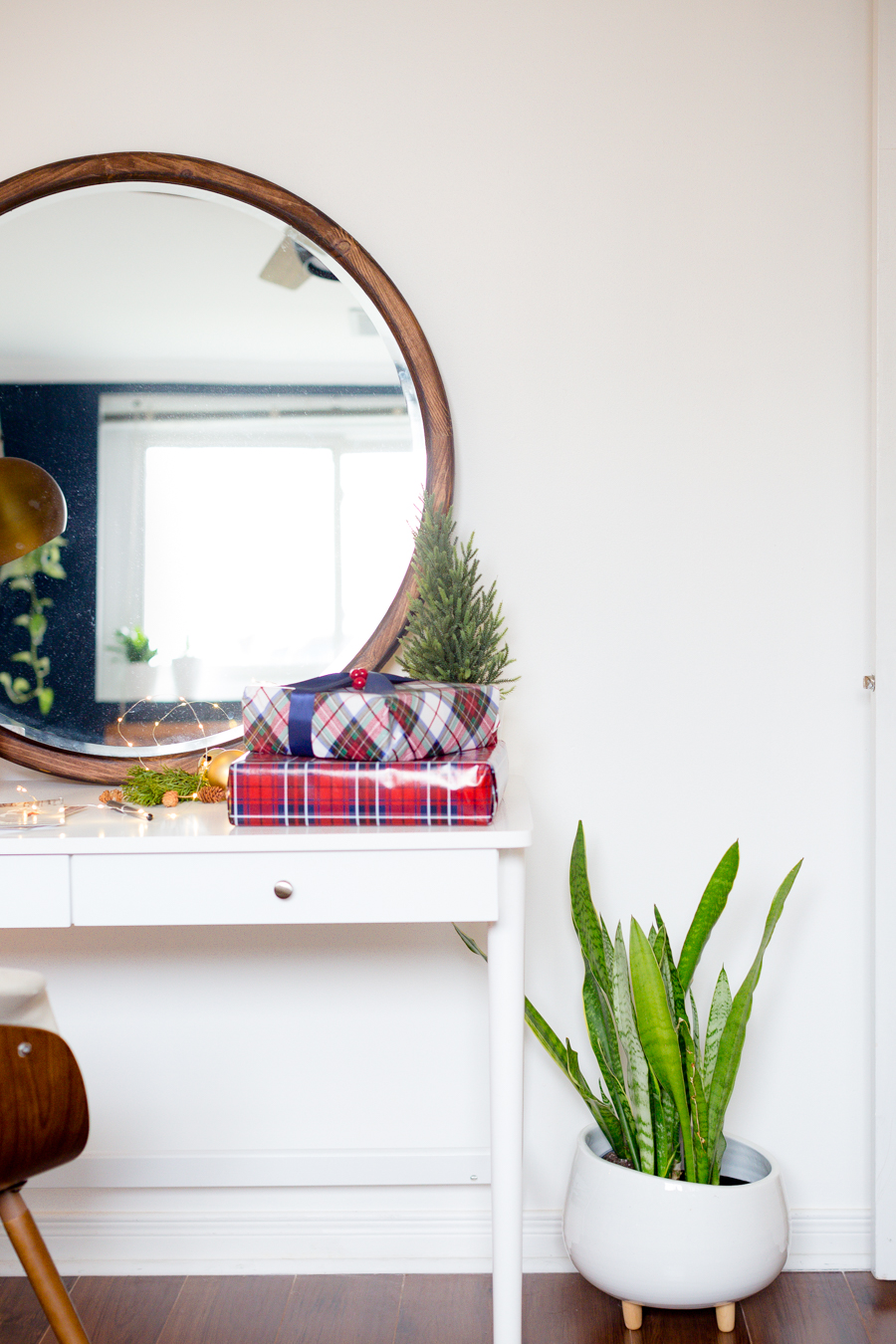 My sister looooves plants. I mean, she loooves them and I believe the term 'plant lady' was named after her.  She fell in love with this beautiful ceramic planter. Can you believe that someone had thrown out this snake plant? I saw it one morning as I was walking Brody along with someone's garbage and I quickly picked it up as I knew my sister would love it.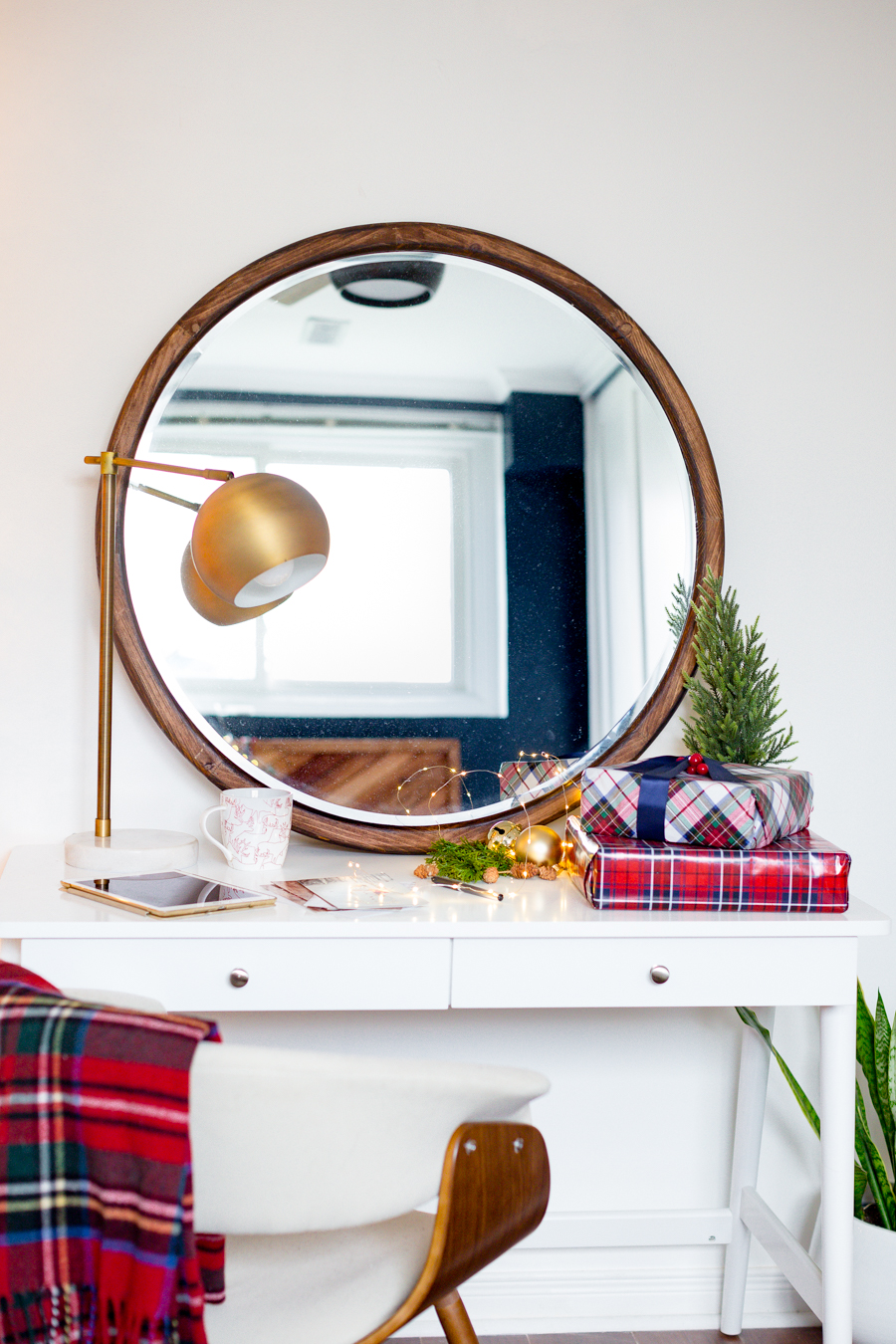 I need to apologize for the dust on the mirror. With all the renovating the dust settled on it which was sitting near by. As you can see, it's still not hung because we knew our dad would want to make sure it was done
'properly' . He's a perfectionist when it comes to things like that, so we thought it would be best to leave it until he did it. ha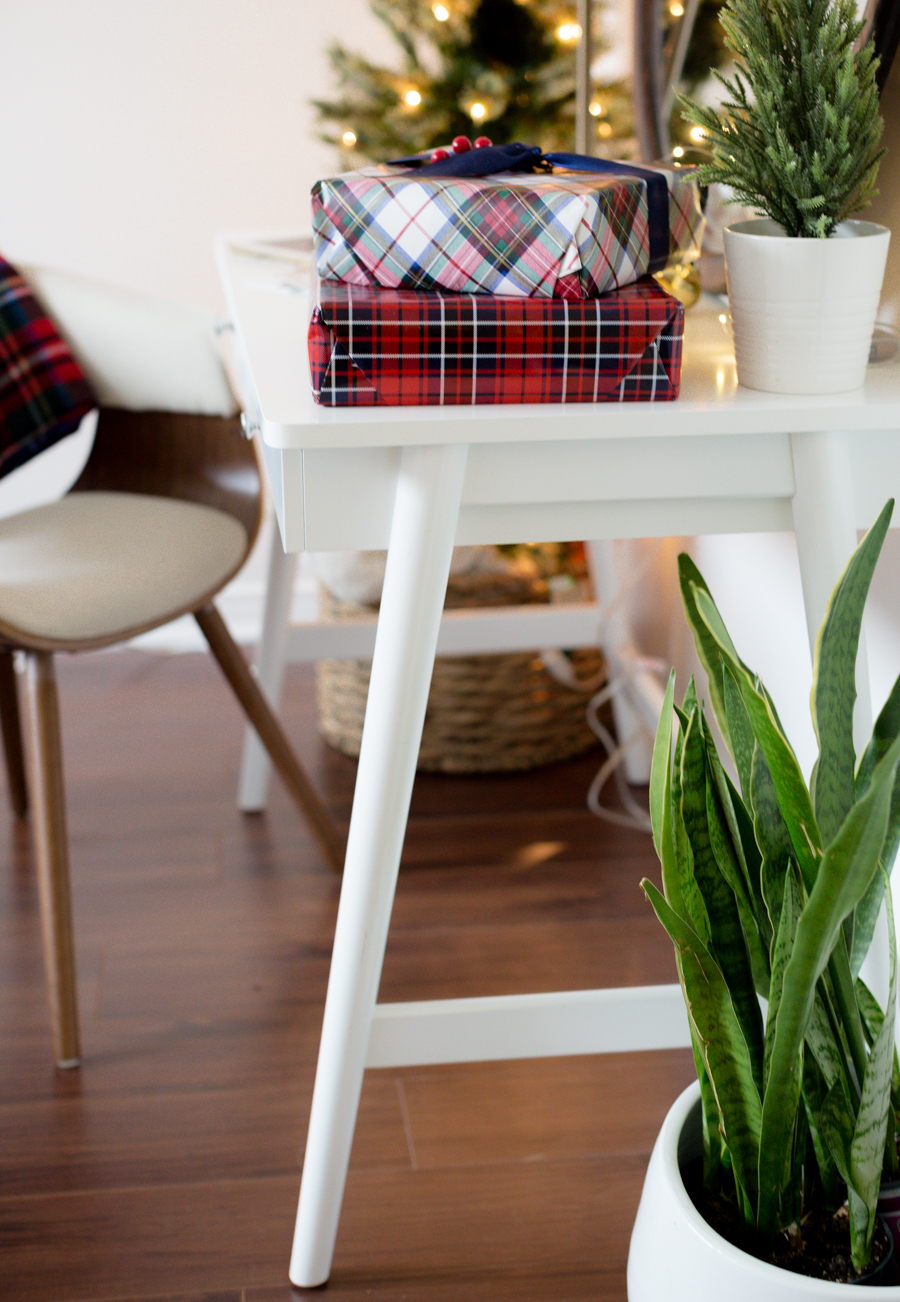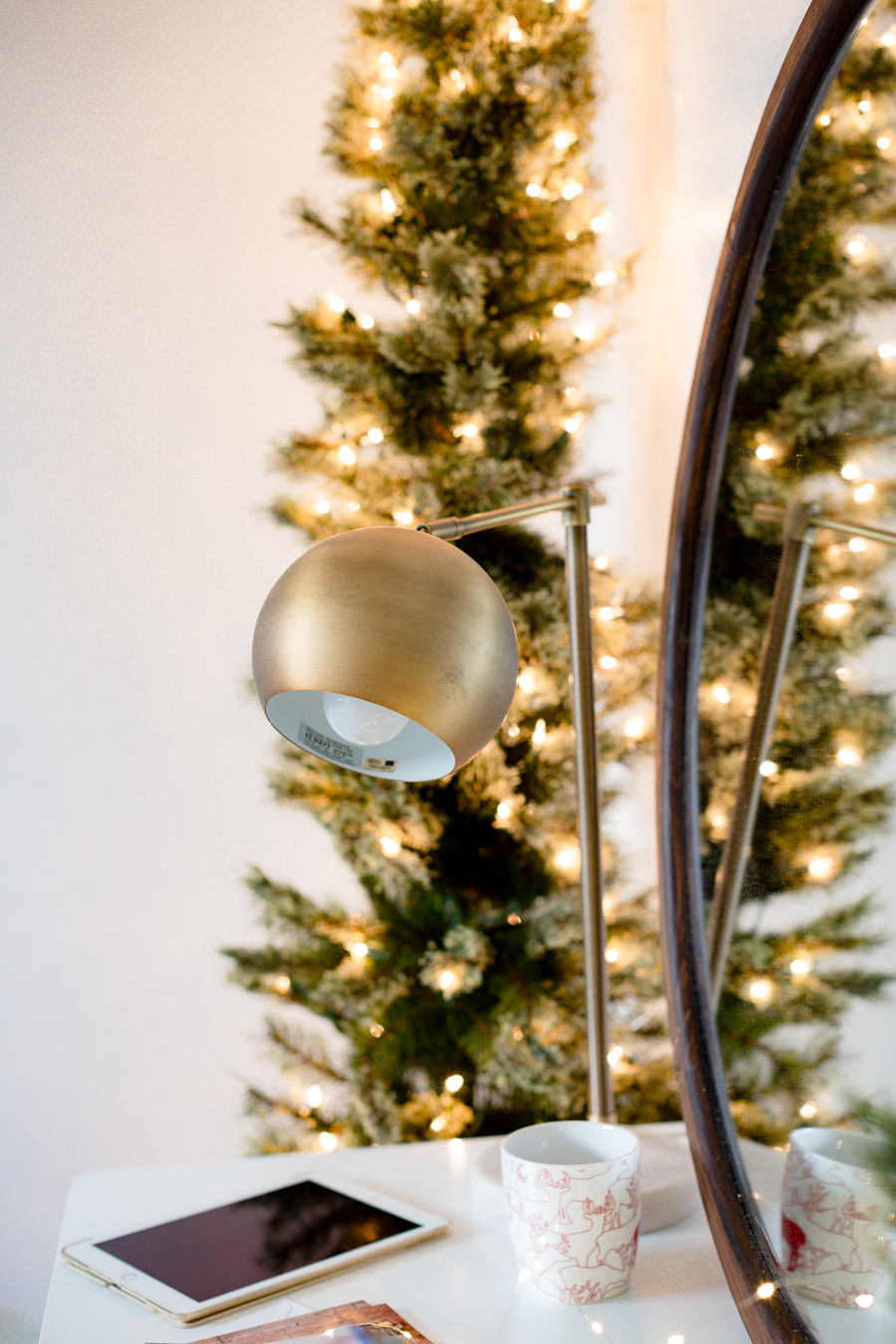 Turn on your JavaScript to view content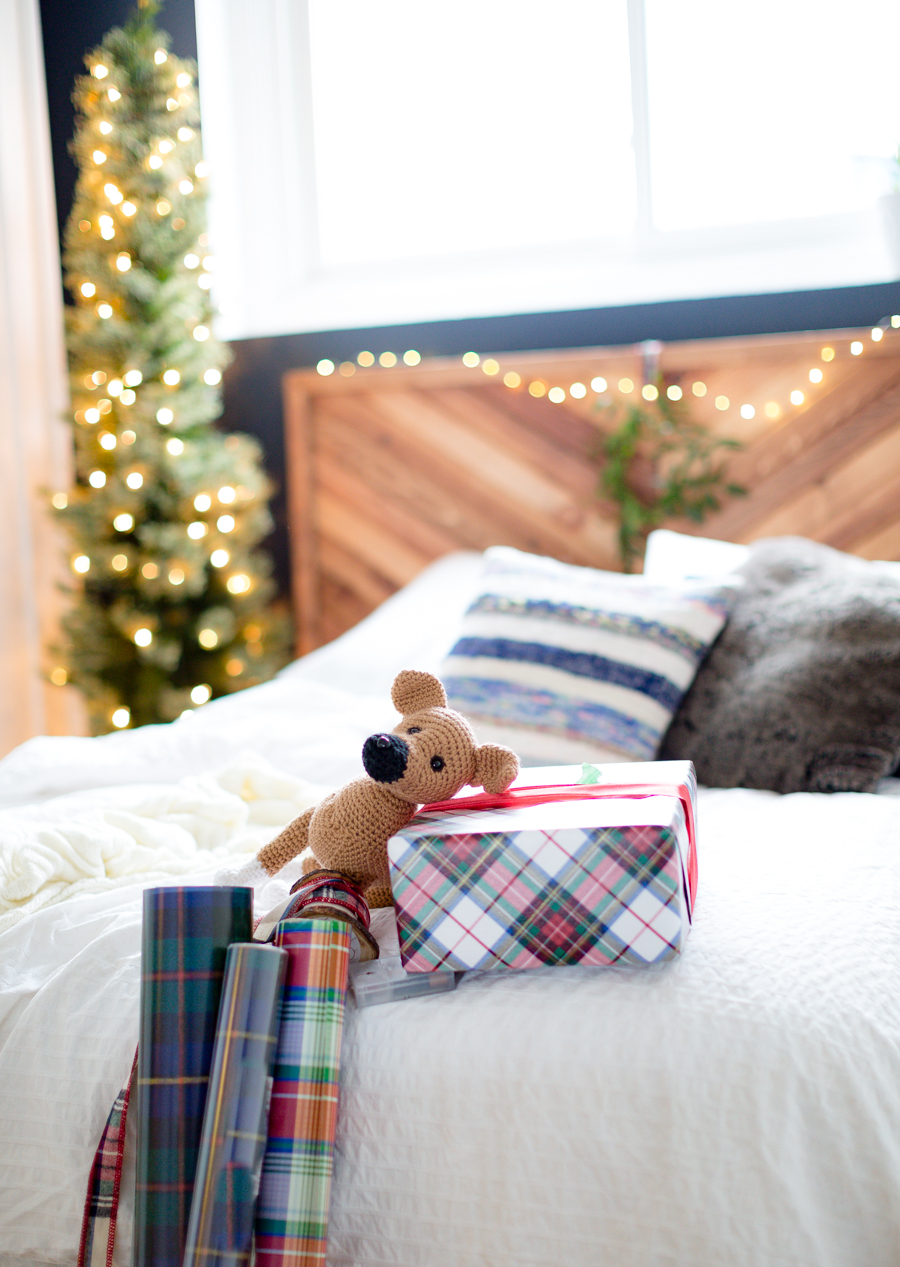 That adorable little crochet doggie was made by my sister. Isn't it cute? Let me know if you want one, she'll gladly take orders…ha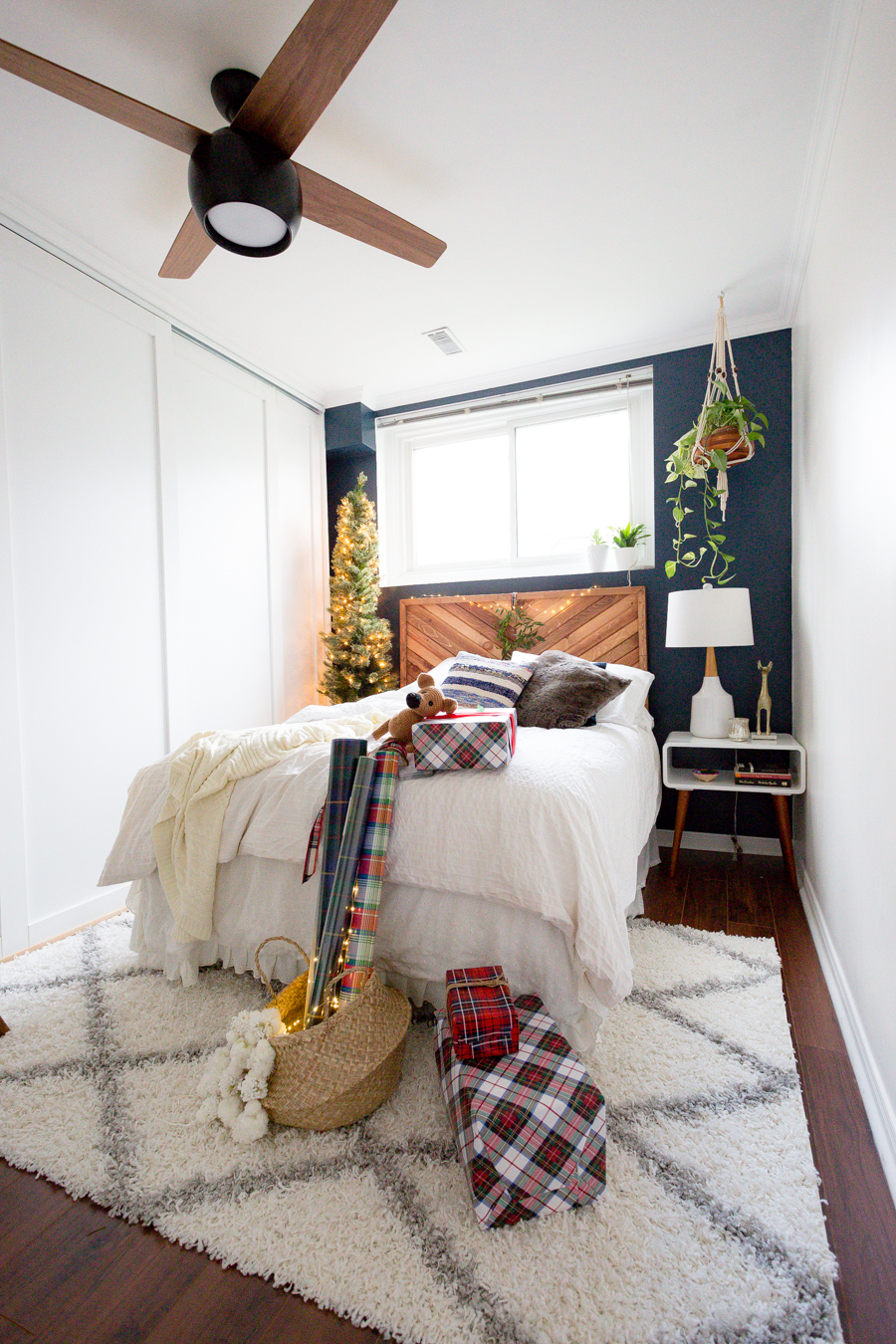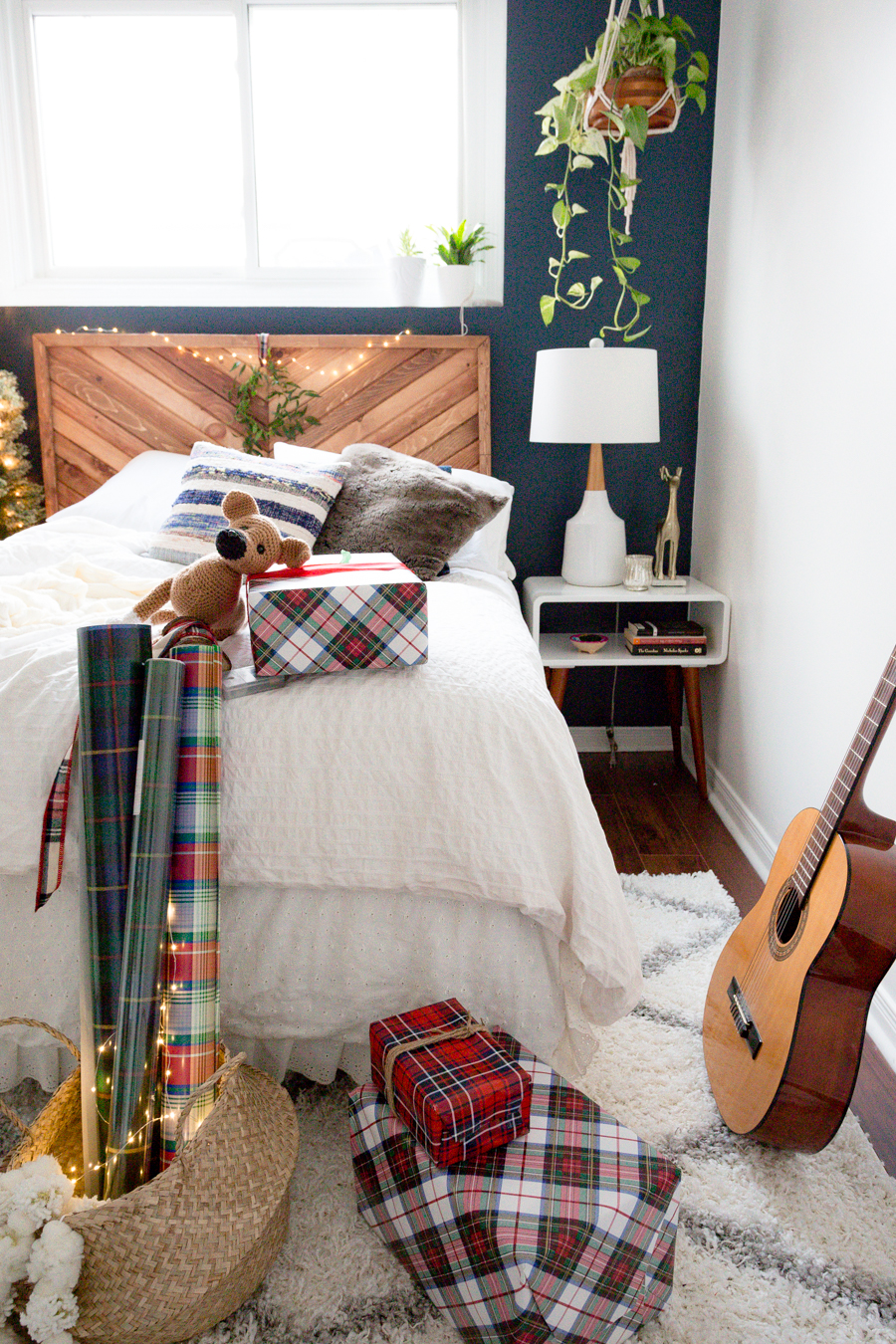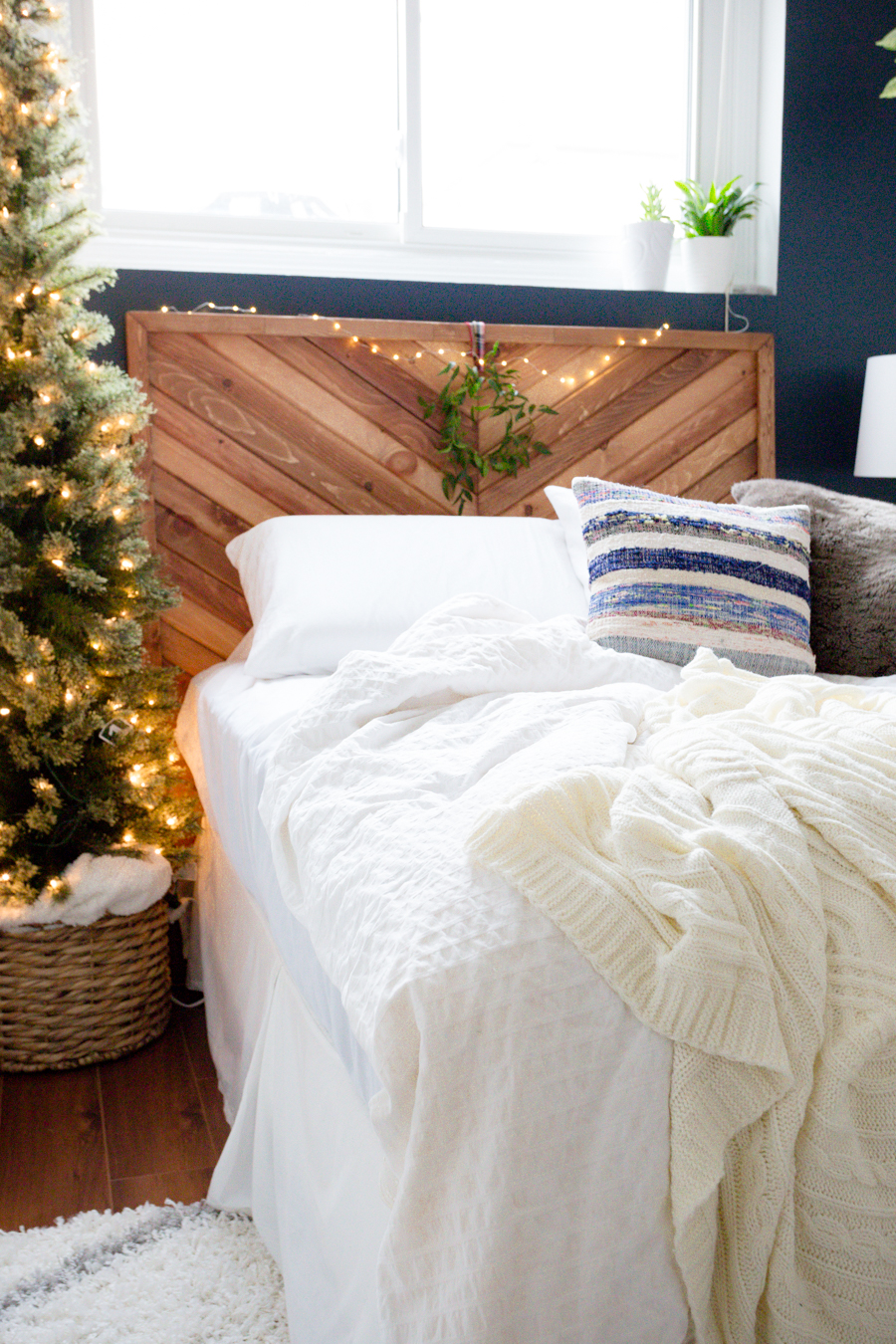 here's another side by side of the before and after….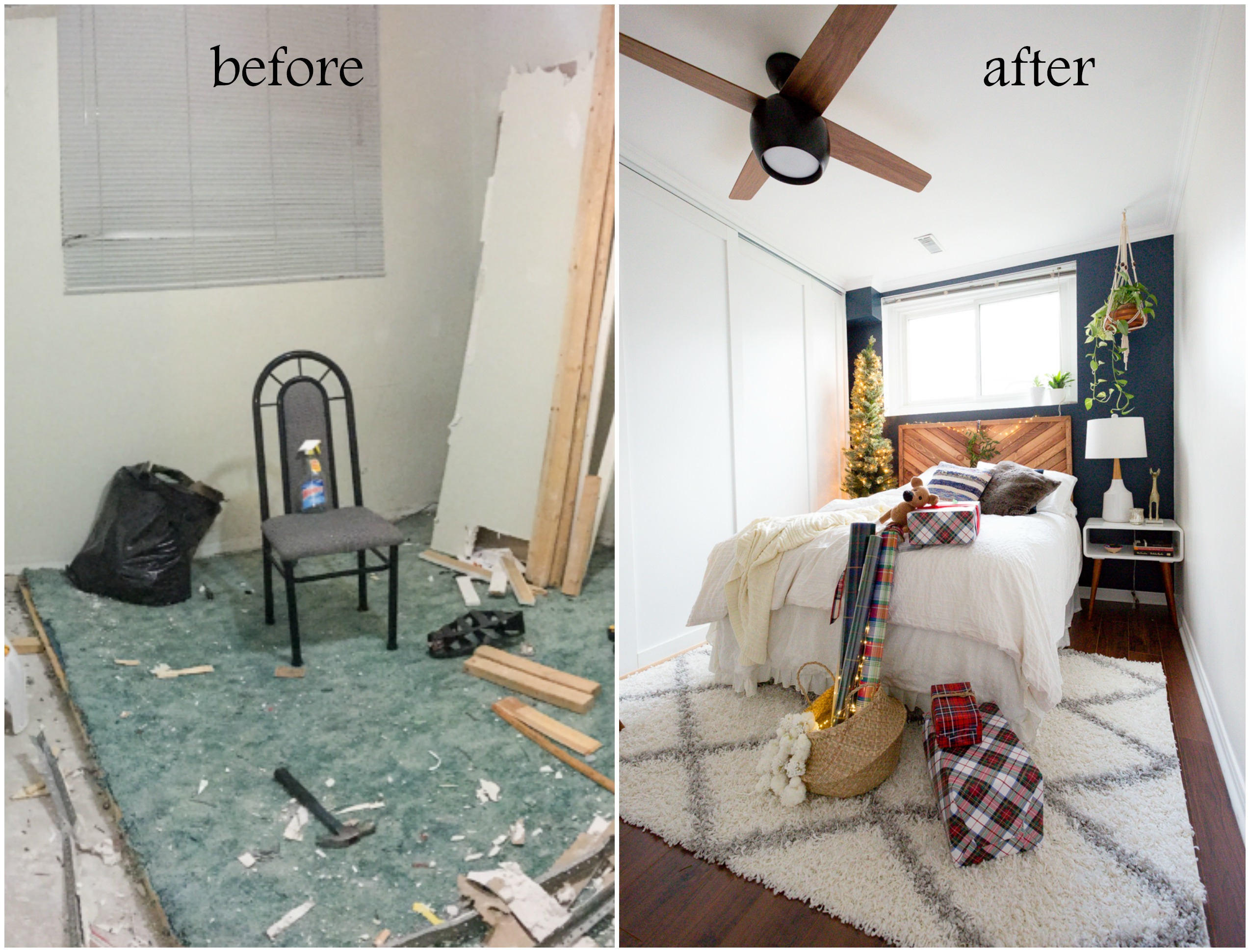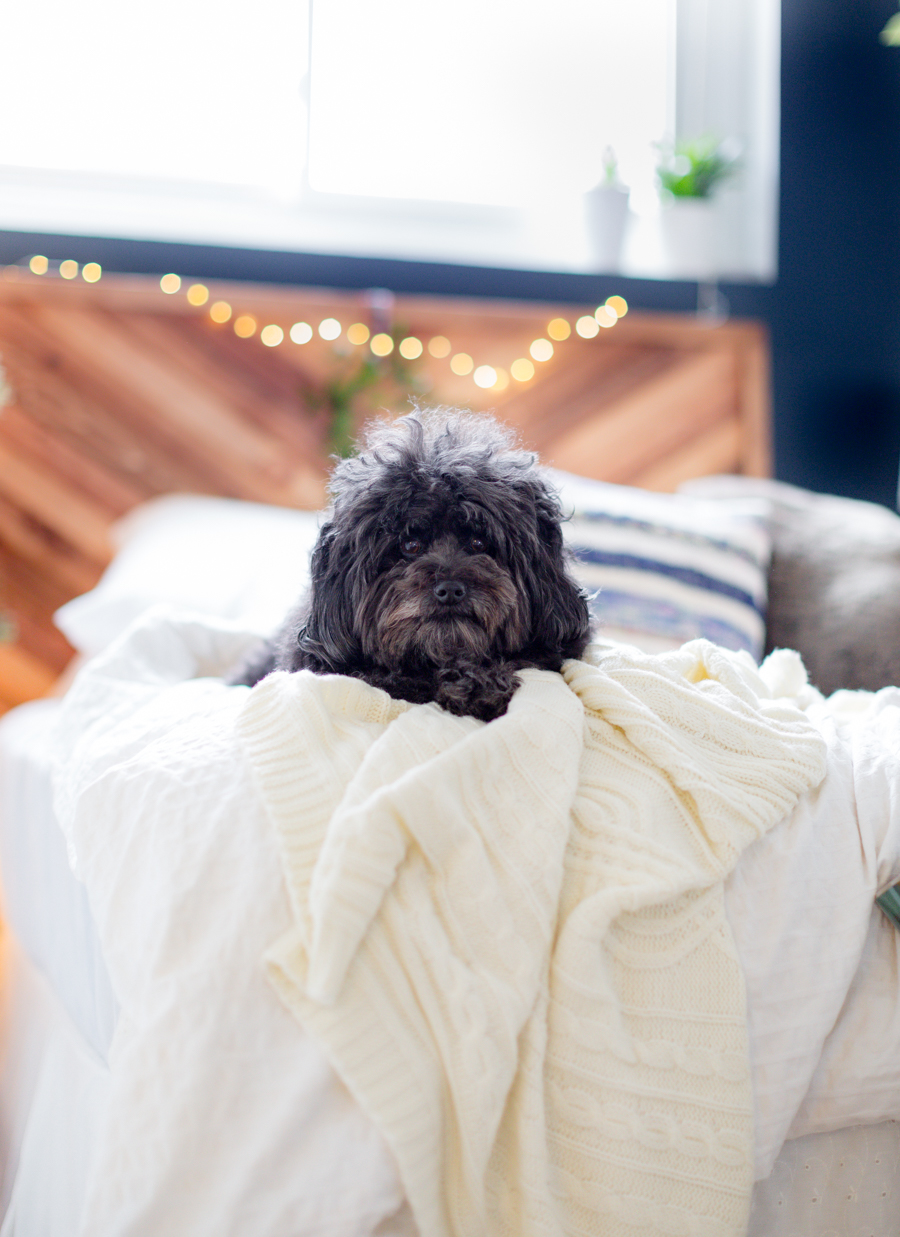 And here is my sister's furry baby. He's quite cute in person but needs a serious haircut…ha.
I hope you enjoyed it and I hope that as this Holiday season approaches  you keep in mind that giving is not just about material things but service also counts and often times is just as appreciated.
Thank you so much for stopping by. I hope you have a beautiful week ahead.
much love,